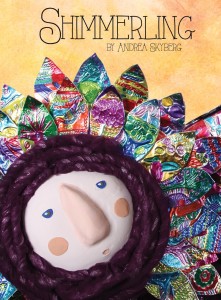 Excited to find out this week that…
Shimmerling has won two awards!
The Midwest Book Festival Runner-up
The awards ceremony for the Midwest Book Festival takes place in Chicago on November 21st. Unfortunately I won't be able to attend. 🙁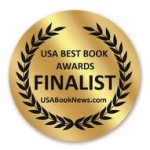 The USA Best Book Awards Finalist.
Stickers for the book should be arriving soon.
If you've already purchased a copy of Shimmerling and would like a sticker, please email me and I'd be happy to mail one to you.
To read Shimmerling, click HERE.
To learn the inspiration behind the book, click HERE.
To watch the book trailer, click HERE.
To view a video showcasing the making of Shimmerling, click HERE.
To Purchase Shimmerling, visit Wooden Nickel Press or Amazon. 
The Shimmerling residency was funded by Arts@Large. To learn more about this amazing non-profit or to donate to their worthy organization, visit http://artsatlargeinc.org.