The way I came about knowing the work of this week's featured guest Stephanie Graegin, was through her debut illustrated picture book Happy Birthday, Bunny! written by Liz Garton Scanlon. Funny then, that yesterday was Stephanie's birthday, which we'll celebrate today on Tuesday Tours! HAPPY (belated) BIRTHDAY STEPHANIE!!!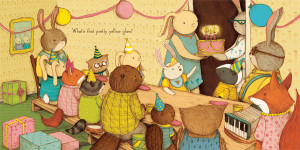 Stephanie's adorable illustrations have graced a number of pictures books including Forget Me Not, written by Nancy Van Laan, You Were the First, written by Patricia MacLachlan and Water in the Park, written by Emily Jenkins. She has also illustrated mid-grade books The Art of Flying, written by Judy Hoffman and Don't Feed the Boy, written by Irene Latham. Stephanie finds inspiration wherever she goes, and never leaves her Brooklyn apartment without her trusty moleskin notebook and her graphite pencil. But when a big project comes along, her studio is a pretty good place to settle down and get creative.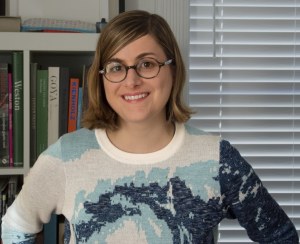 Tell us a little bit about yourself and your creative medium.
I've been illustrating children's books, mainly picture books, for the last 4 years. I studied Printmaking and Fine Art at Pratt Institute in Brooklyn, and at the Maryland Institute College of Art in Baltimore. I spent my childhood in Chicago, Fort Wayne Indiana, and Houston. Illustrating picture books is something I've wanted to do since I was about 6, I'm very thankful that I've been able to pursue it. I've worked many odd jobs over the years—working in bookstores, walking dogs, doing admin work, working on websites.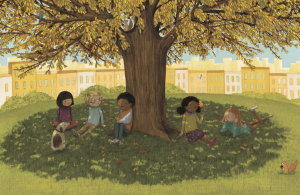 I prefer making picture books to anything else. I currently have four picture books out in the world: Forget Me Not by Nancy Van Laan (Schwartz & Wade), You Were the First by Patricia MacLachlan (Little, Brown), Water in the Park by Emily Jenkins (Schwartz & Wade), and Happy Birthday, Bunny! by Liz Garton Scanlon (Beach Lane / Simon & Schuster). My medium is a mix of traditional and digital. I sketch in pencil, make layers of texture and shading with watercolors and watercolor pencils on Dura-Lar (a clear paper), scan all these in and compile and color them digitally in Photoshop.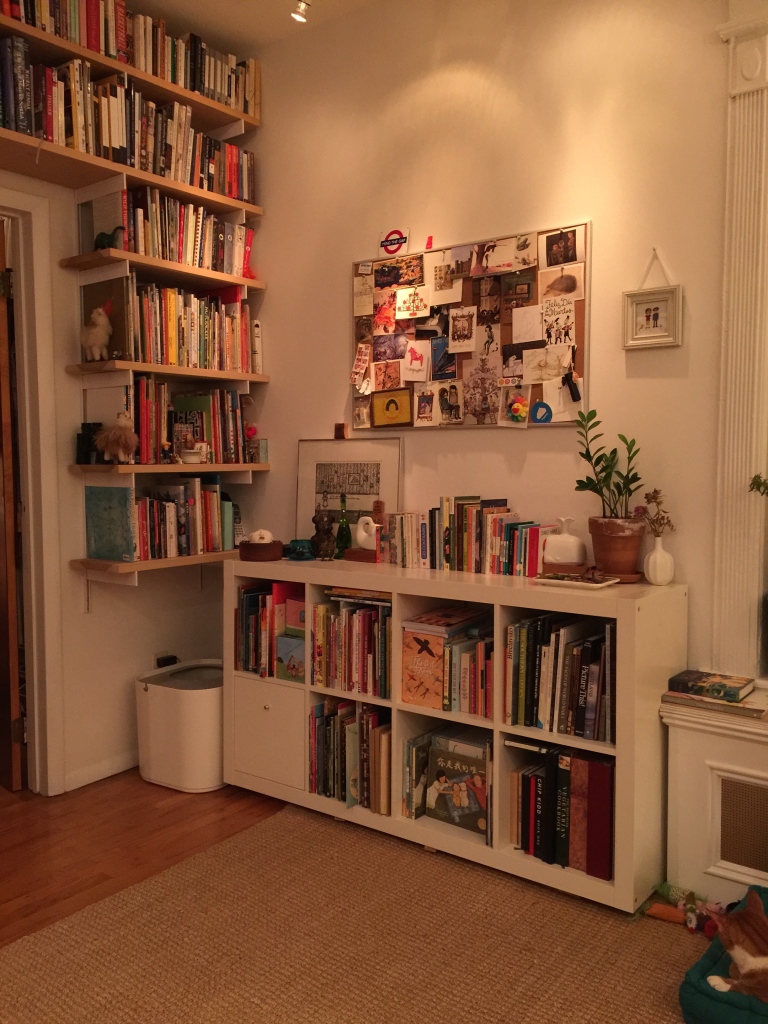 How long have you had your space and how does it affect your creative process?I've been living in Brooklyn for the past 10 years, but have only been in my current space a little over 6 months. I work out of my apartment, which is convenient, but I end up always working anytime I am home. Because my workspace is also a living space, I tend to do a lot of cleaning and organizing at the end of the day or the beginning of the day.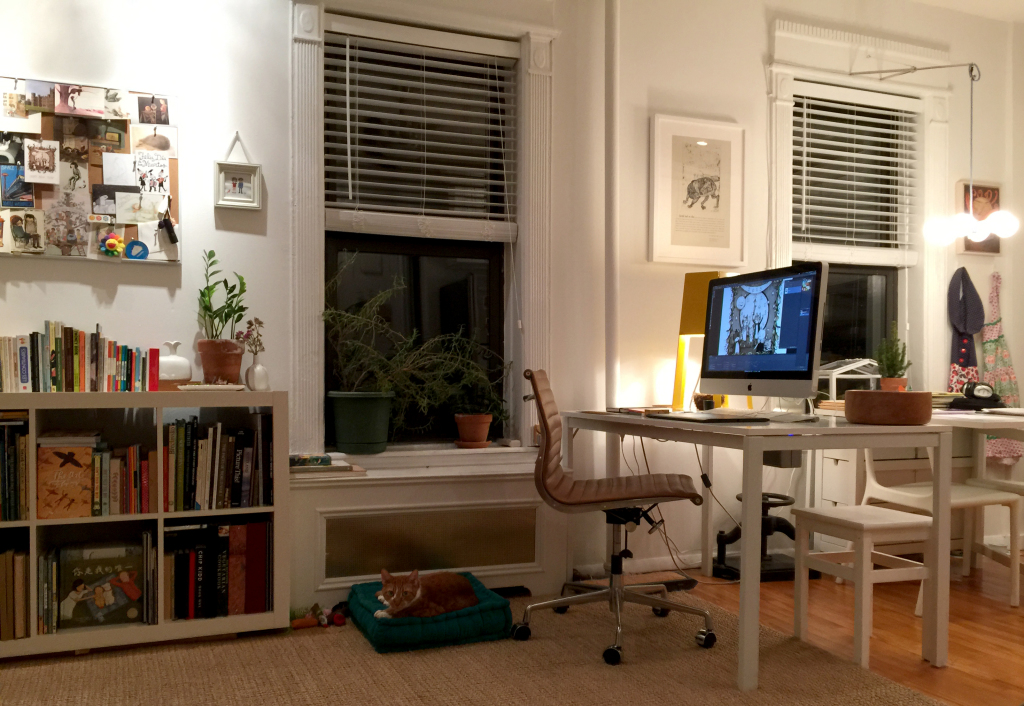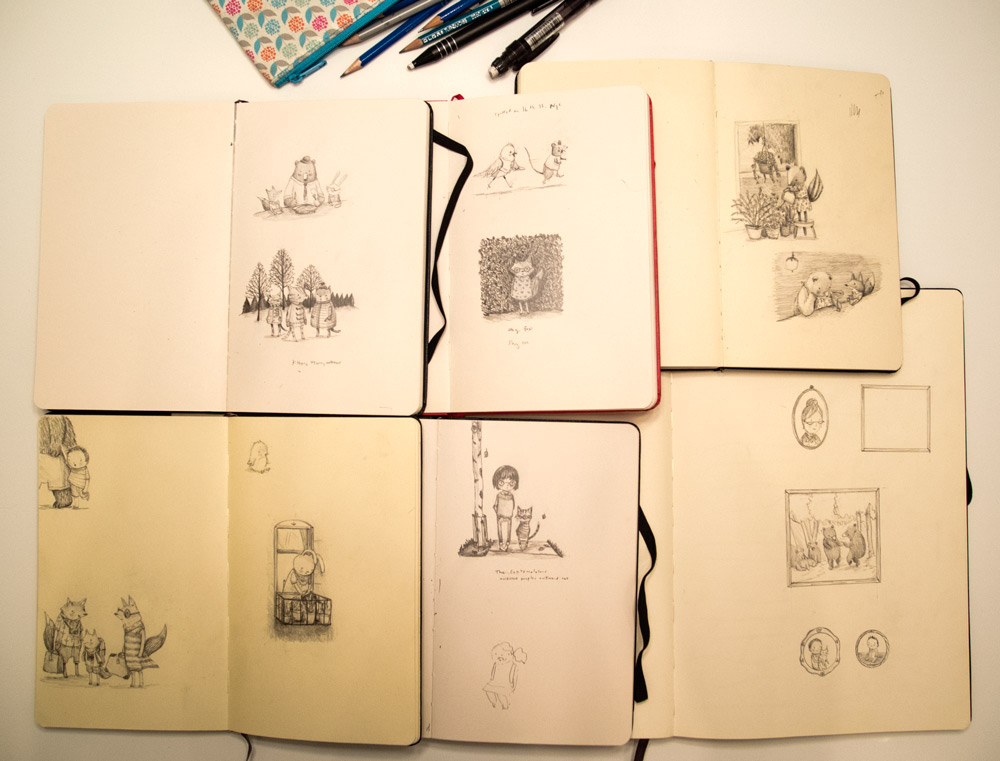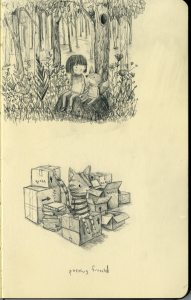 Describe a typical workday. Do you have any rituals you do before you start creating?
I'm a night owl; my studio time starts late and ends late. If it's a office day job work day, I'll spend my subway commute doing tiny sketches and brainstorming. I try to do at least 1 small drawing (about 2 inches tall) a day that is just for me and not for a specific project. My studio time will start right after dinner, and depending on deadlines I work about 5 – 6 hours a night, usually until around 1–2 am.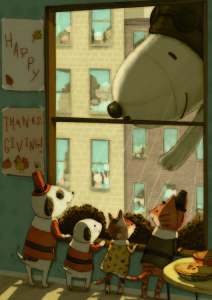 If it's strictly a studio workday, I spend the morning with busy work—emails, scanning drawings, errands, etc. After lunch I start working on my picture books with a break for exercise and dinner. And then it's back to the drawing table. I'm usually working on multiple books at once, so I'll alternate between books each day. I'm a big fan of lists so one of the first things I do is consult my calendar. I keep a schedule of all my projects in a program called xPlan. I can break everything down by each book page, check things off as I work, so I know exactly whether I am on track for deadlines, and that I am giving equal time to each project.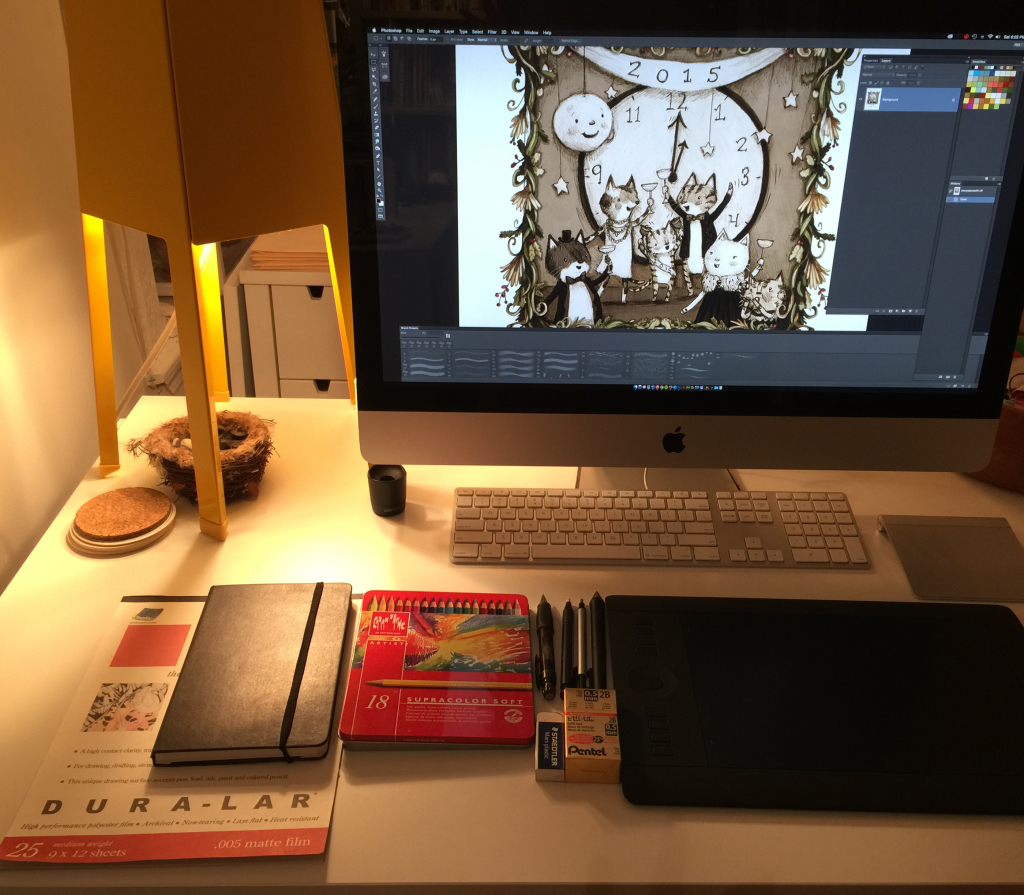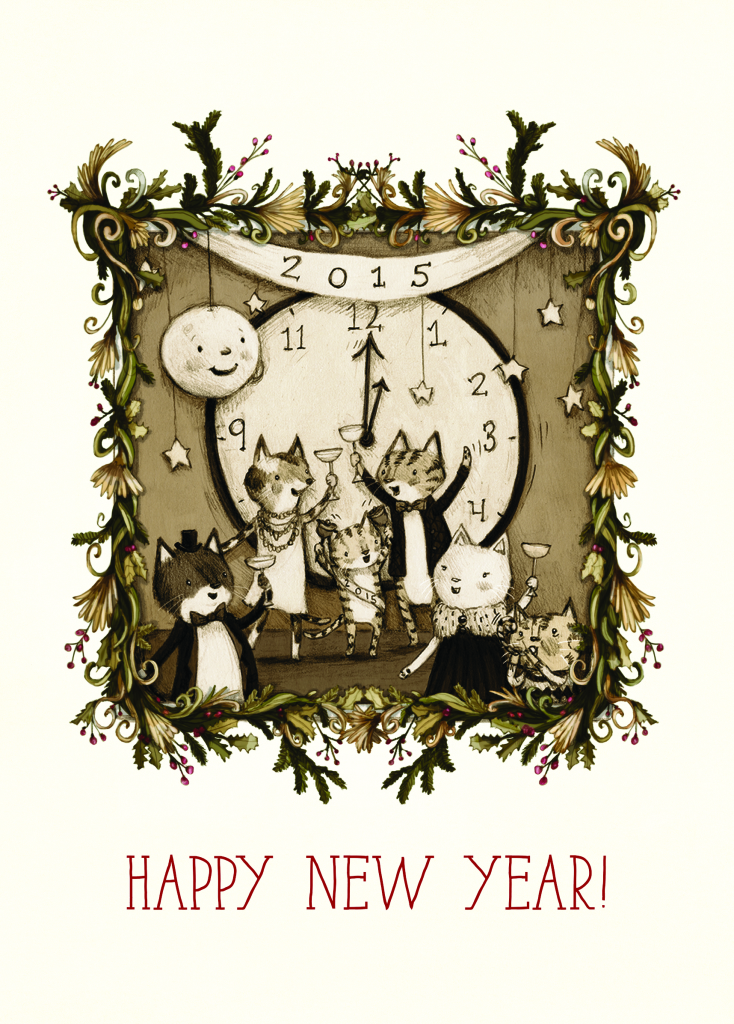 Can you tell us about a time you had the most fun working in your studio?
I love the very beginning of projects when anything seems possible and everything is exciting. Those first sketches done to figure out what new book characters look like are so much fun to me. Here's this child or bunny or bear coming to life on paper that I get to spend the next 6 months to a year with.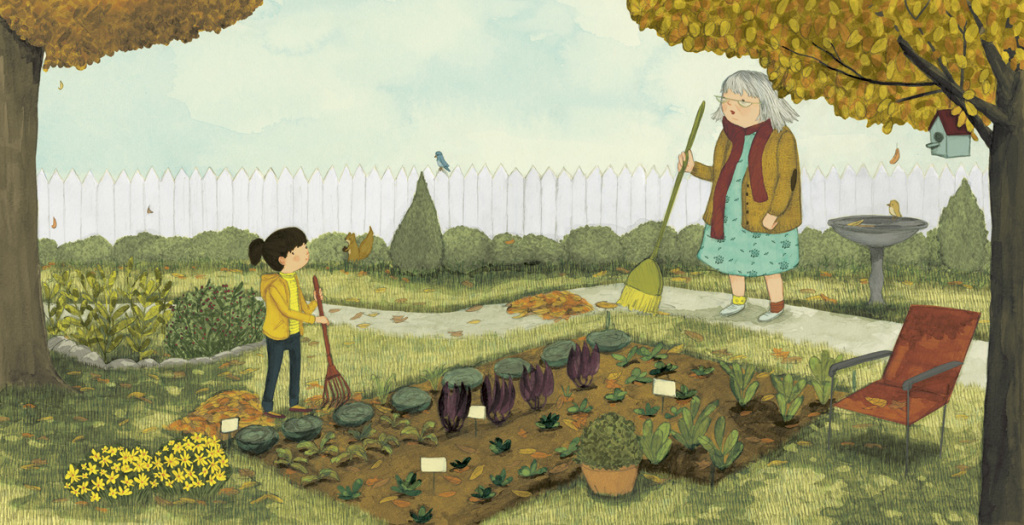 Does music influence how you work? What's on your playlist now?
Yes, I'm either listening to music or a podcast while I'm working. If I'm doing something that requires more brain power—such as plotting out a book, I prefer classical piano or silence. Drawing and painting things that have already been planned out, I listen to a wider range of music and/or podcasts. My playlist at the moment:  Boards of Canada, Beirut, Philip Glass, Erik Satie, Beach House, Bibio, Nils Frahm, Atlas Sound, Debussy.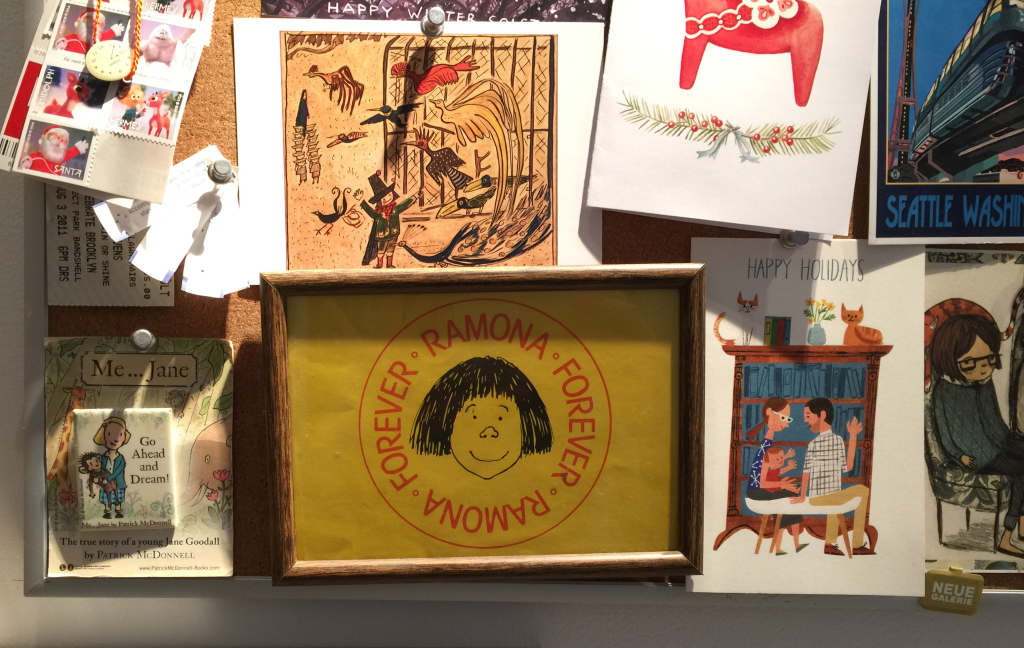 What is your greatest source of inspiration as an artist? Is there any special item/trinket in your space that inspires you?
I'm inspired by my favorite authors and illustrators of my childhood: Arnold Lobel, Ed Emberley, Richard Scarry, Maurice Sendak, Beverly Cleary…I love to be surrounded by books. I always keep a framed postcard of Ramona Quimby from Beverly Cleary on my wall. Beverly Cleary was my absolute favorite author as a child—I wrote to her when I was six and she actually wrote me back! It's one of my prized possessions.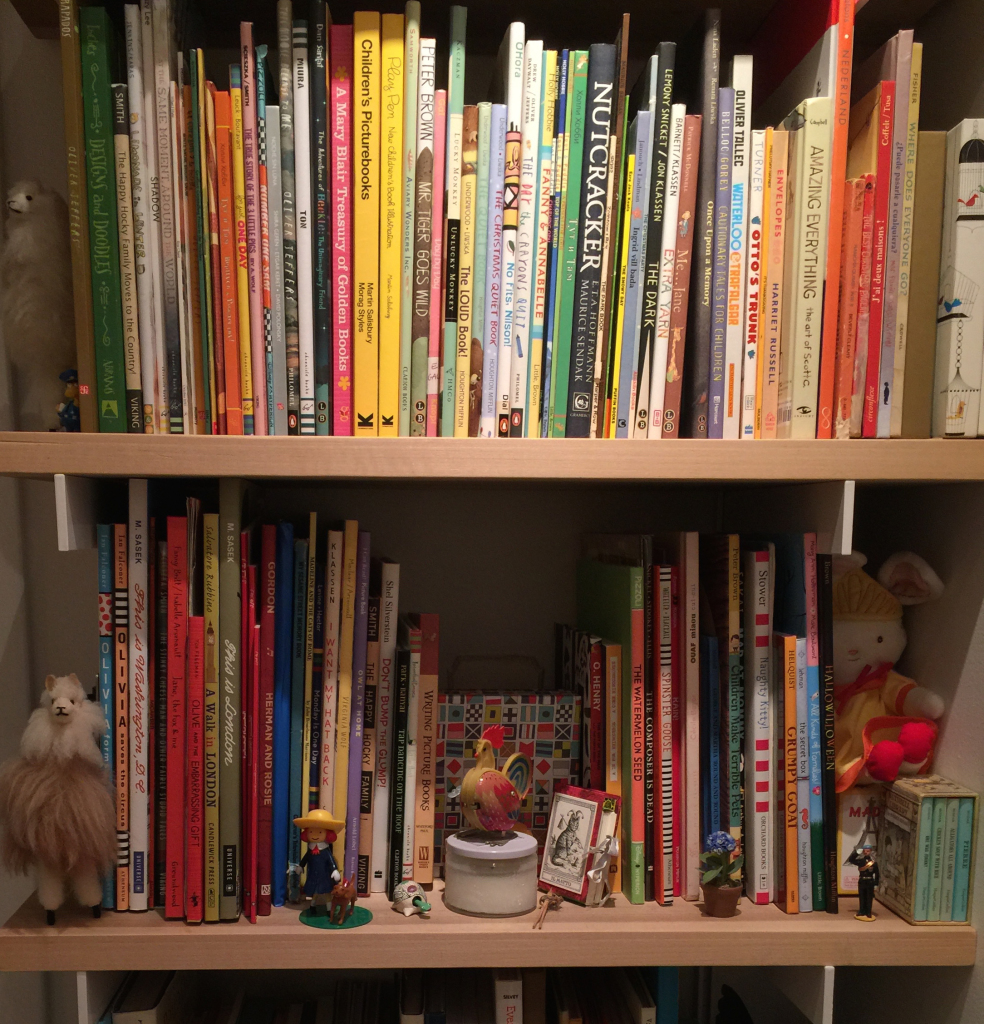 Is there a favorite drink or food that you have while you work?
Cookies, I really need peanut butter cookies around in order to work. And caffeine; green tea or coffee.
What are the three best things about your studio?
1. My cat Bustopher is always there.
2. Lots of work surfaces (desks and tables)
3. Location, I'm steps away from Prospect Park. It's a great place to take a break when the weather is nice.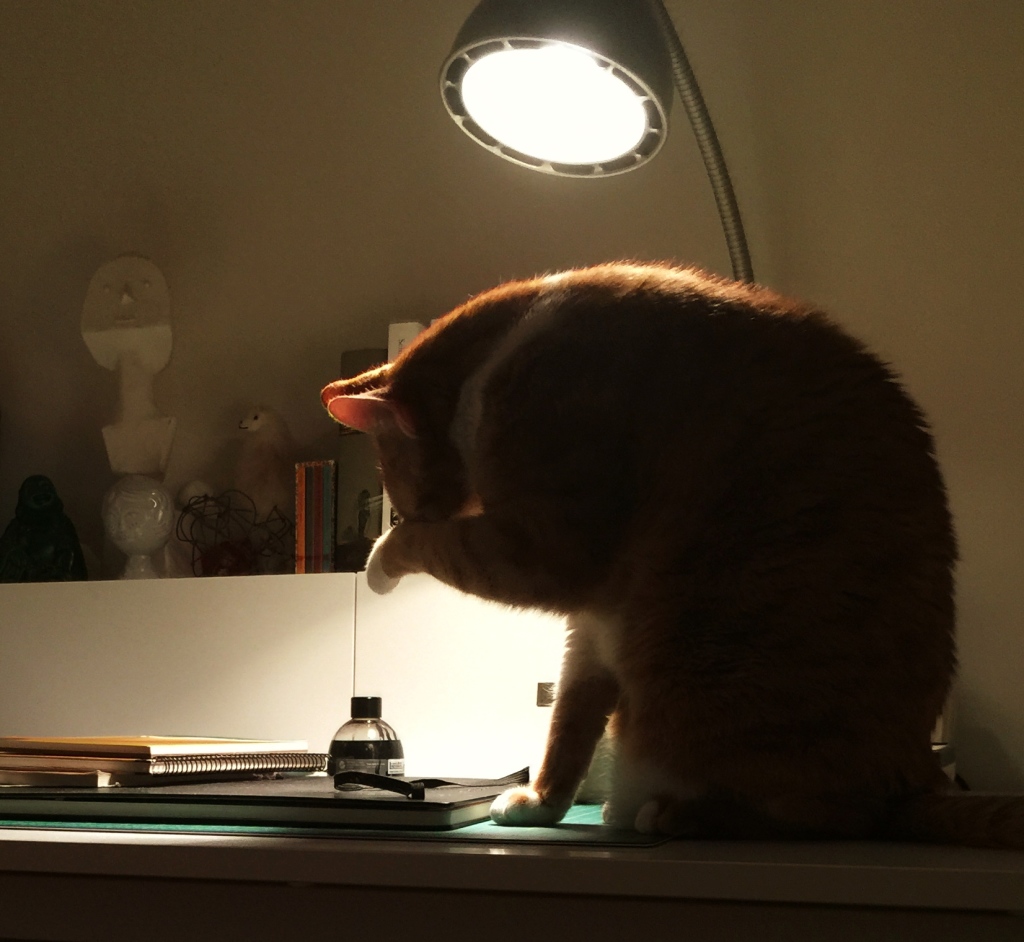 If you could add a new tool or piece of furniture to your studio, what would it be?
A couch. There's no place to lounge. But I would have to have a bigger space in order for a couch to fit, so maybe what I should really wish for is a bigger space!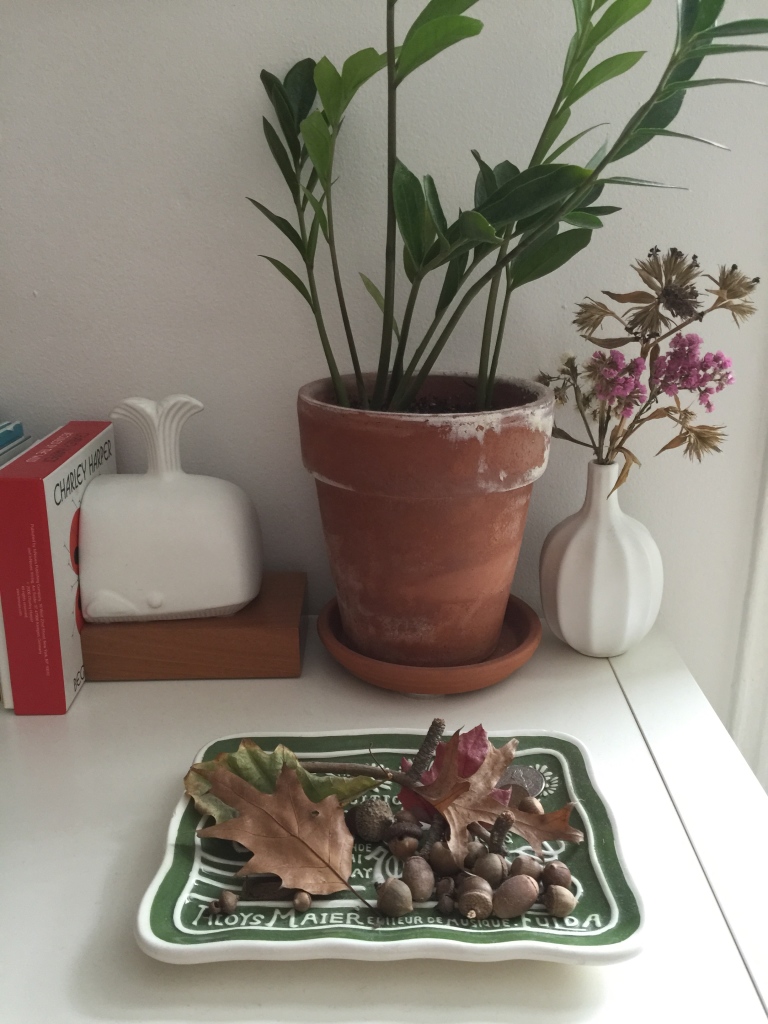 What colors inspire your creativity? Are those colors incorporated in your space?
I love warm, muted fall colors and tend to use them most in my work, but my walls and furniture are mostly all white.  The color in my space comes from the shelves and shelves of books, and random things; a yellow lamp, a turquoise cushion, an orange cat.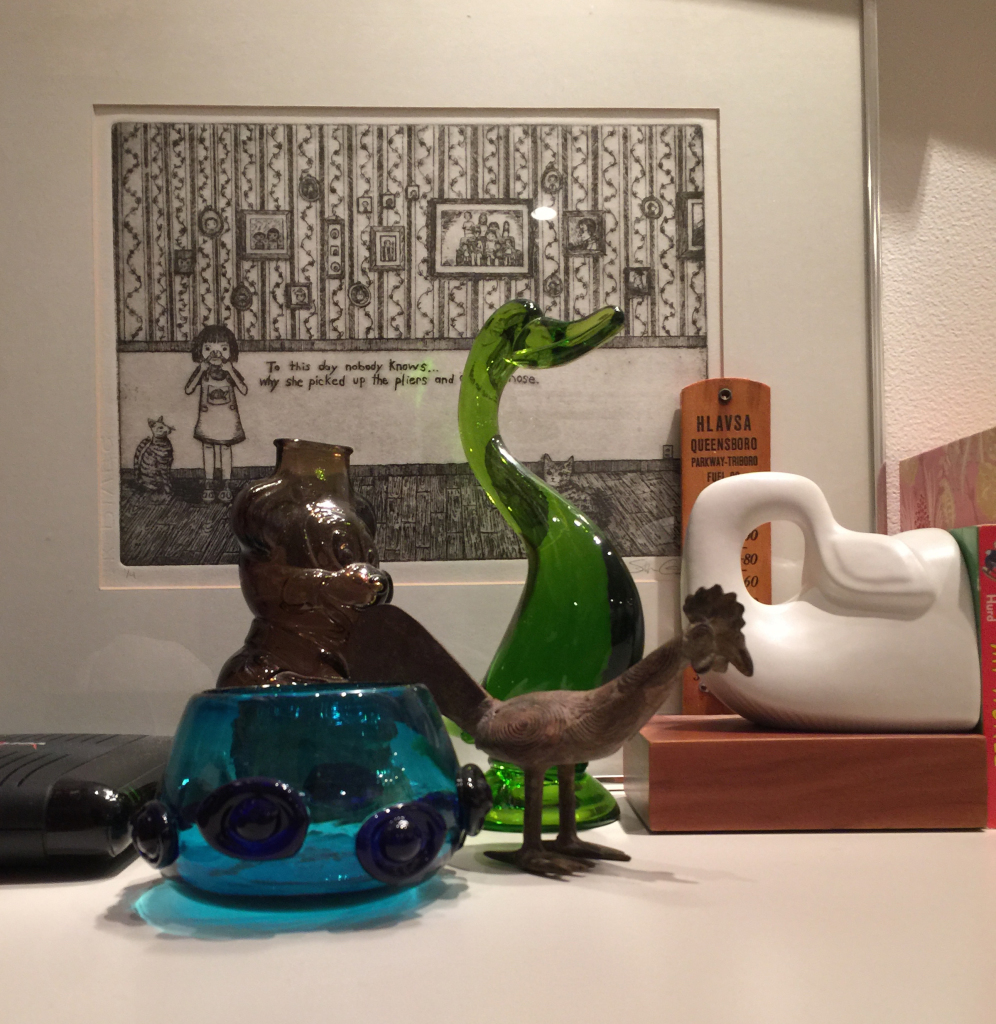 What advice do you have for people who want to make a personal space where they can be creative?
A large table that you can get messy or multiple work surfaces to spread projects out on is helpful. The ALEX Drawer Unit from IKEA is an affordable storage solution for anyone who illustrates. I dedicate a drawer to each book I'm working on. Having your 'own' room is ideal, but really any space can become a studio, as long as you have a table, good lighting and a comfortable chair. Invest in good noise canceling headphones if you share your space with others or live in a loud city.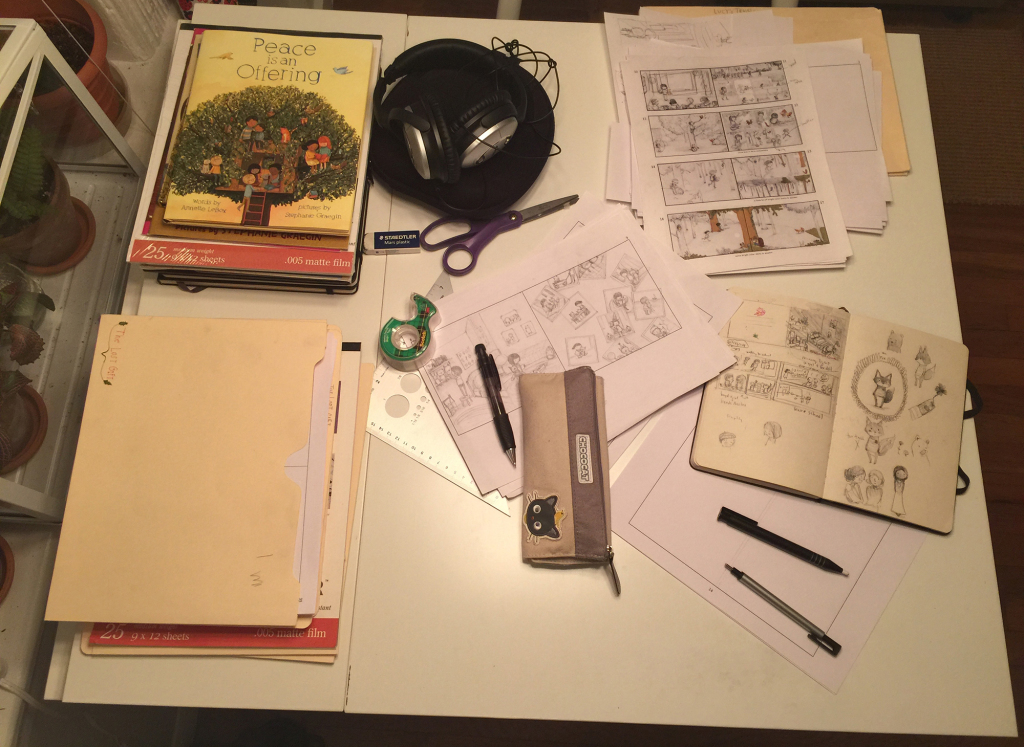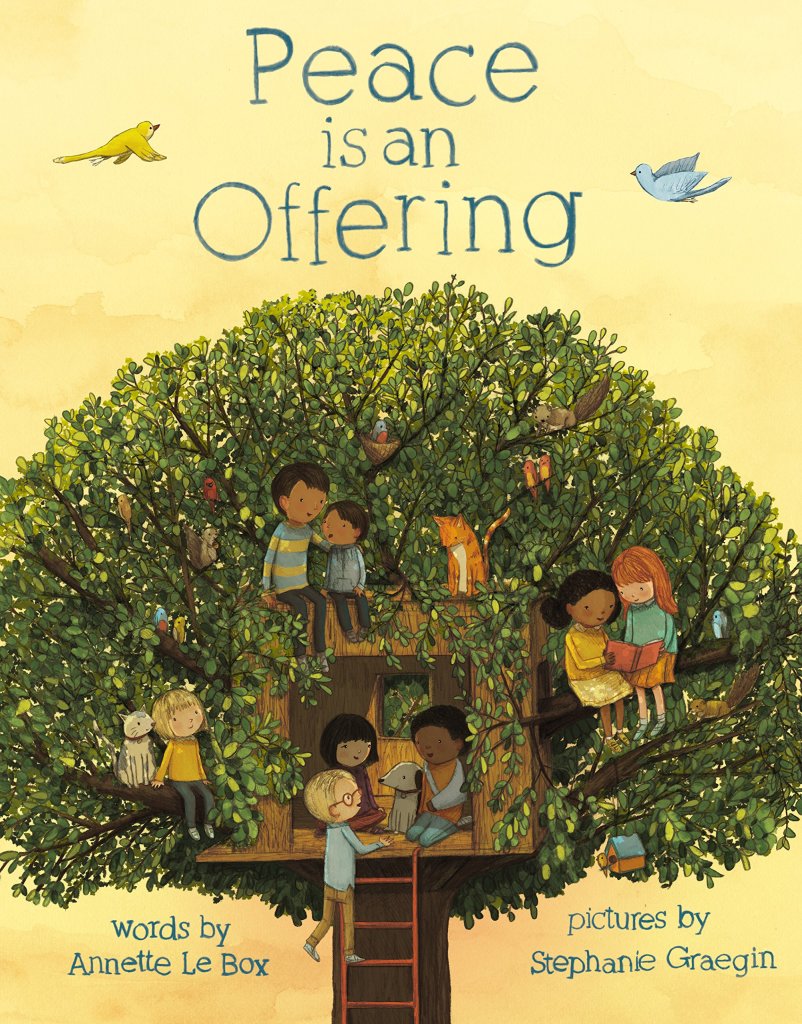 What's coming up for you and where can we find out more?
My next picture book, Peace is an Offering (Dial/Penguin), written by Annette Le Box, is out March 10th. I'm currently working on 4 picture books, all in various stages at the moment. One of them is the very first picture book that I have written. It will be published by Schwartz & Wade / Random House in 2017. You can visit me on my website, on Instagram, or on Facebook.
Thanks, Stephanie! Your space is reflected in your work—bright, cheerful and heartwarming! Congrats on the new books, especially your debut picture book as an author—how exciting!
Join us in two weeks (taking a week off for my birthday!) when we explore the colorful workspace of multi-faceted author and illustrator Denise Fleming!