I'm excited to have Charles Santoso sharing his studio in Sydney, Australia today on Tuesday Tours. A couple of months ago I discovered my newest favorite book I Don't Like Koala by Sean Ferrell and illustrated by Charles Santoso and I knew if I loved the book as much as I did, I'd love a look inside the creative space where the images were created. I Don't Like Koala is one of those beautifully illustrated books that points at a classic while remaining fresh and original. It's also a great example of a picture book that allows children the space within the images to connect the dots, as well as witness a secondary visual storyline in addition to the text. To me, this book is a clever and child-appropriate take on horror–it has just the perfect dose of creepiness without being scary. My four year old has requested it repeatedly over the last month and I'm happy to oblige as even after the 100th read, I'm still chuckling at the ending. In addition to illustrating I Don't Like Koala, Charles has also illustrated picture books Spy Guy: The Not-So-Secret Agent written by Jessica Young and Peanut Butter & Brains written by Joe McGee. He also works as a concept artist and art director and is credited on feature films like The Lego Movie, Walking With Dinosaurs 3D, and The Legends of the Guardians.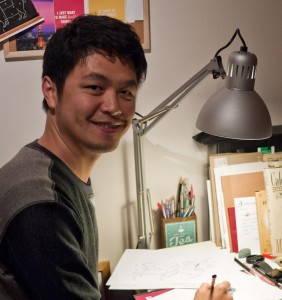 Tell us a little bit about yourself and your creative medium.
Hello! I'm Charles and I'm an image maker that creates illustrations for picture books & novels. I also work as a visual development artist at an animation studio in Sydney, Australia. My working tools include pencils (my favorite), pens, watercolors, and acrylics for traditional medium. I use Photoshop for my digital work.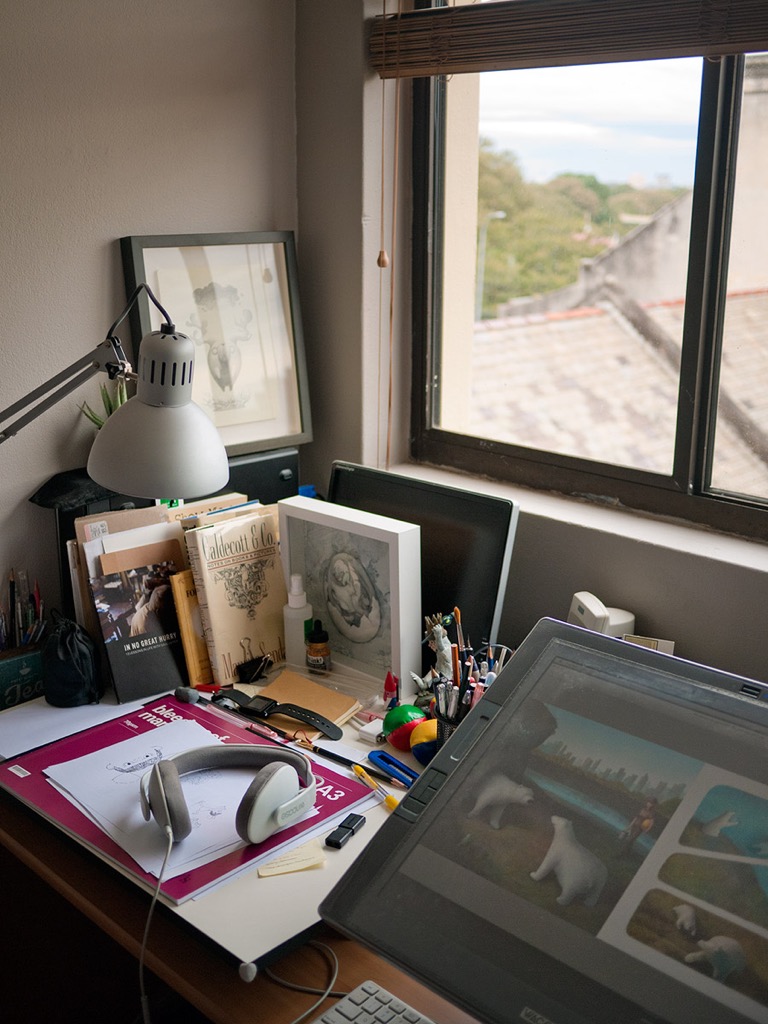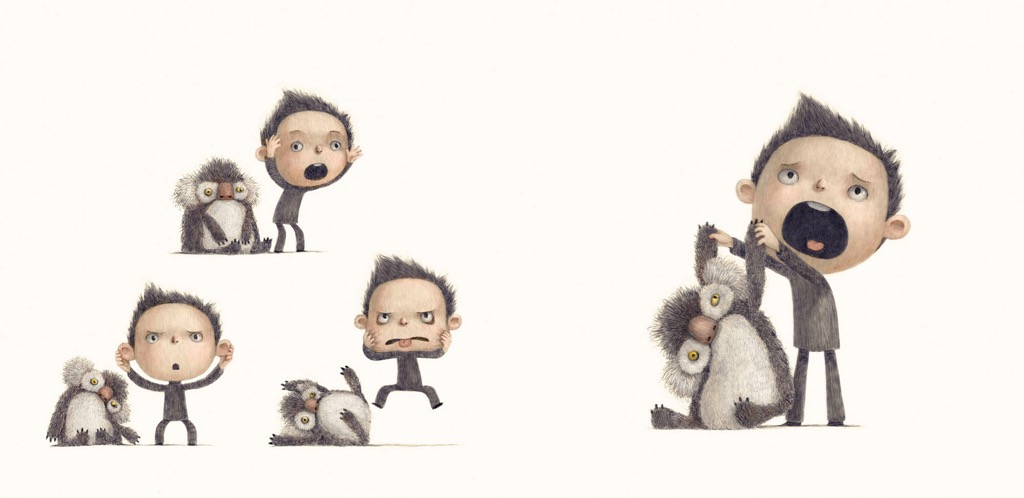 How long have you had your space and how does it affect your creative process?
I currently live in a two bedroom apartment and I use one of the room as my home studio. I've lived here for about four years now. It's not big but I love it. I try to put things that inspired me in my working space. Things like books, artist' artwork, and interesting objects work great. My aim is to have a mini library-gallery-studio type of space.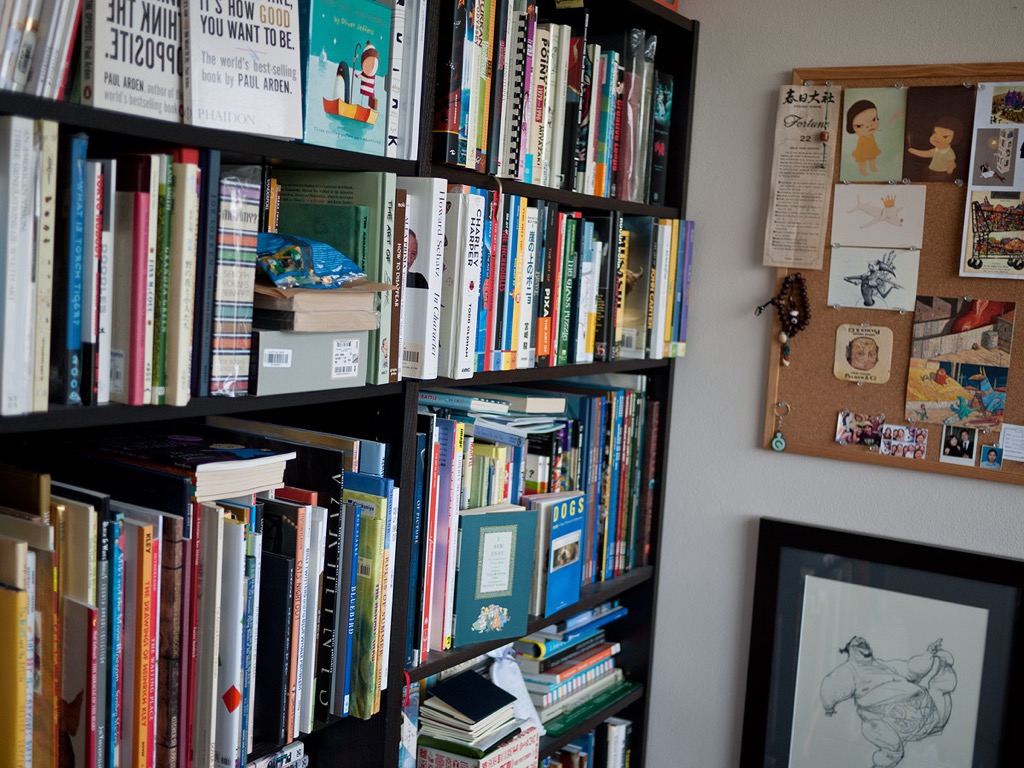 Describe a typical work day. Do you have any rituals you do before you start creating?
Most of my weekdays I work in the animation studio for about nine hours and then continue my 2nd shift home to do my book and personal projects. When I have a full day to do my book projects home, I start around 9am and have an hour break around midday and continue until my brain or hand tell me to stop. Between breaks is when I usually try to doodle some ideas for personal projects (very important). As for rituals, not so much. I think about stories and art non-stop, so my mind and hand can jump into creating mode in a short period of time.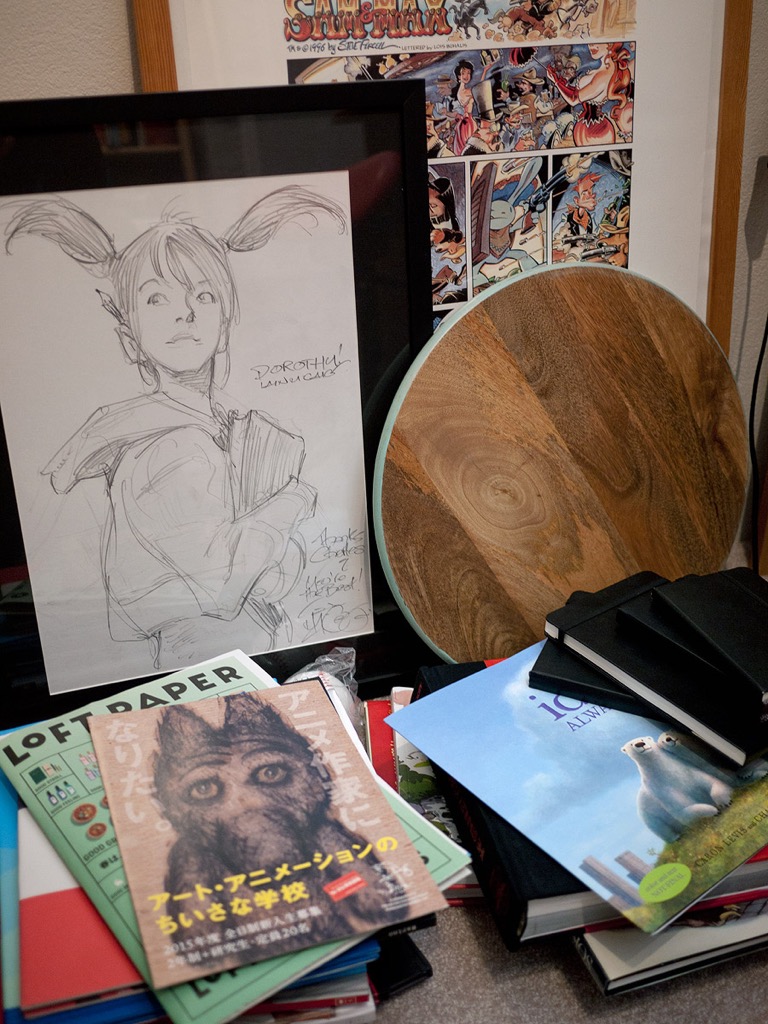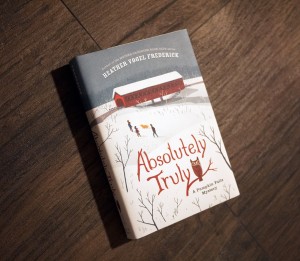 When was a time you had the most fun working in your studio?
I have fun most of the days working in my home studio. The best time is when everything flows as what is intended—when ideas, stories, and pictures dance in harmony. Unfortunately this best scenario rarely just happens, and I usually wrestle with these elements a lot before decent things starting to arise. I enjoy the whole process though.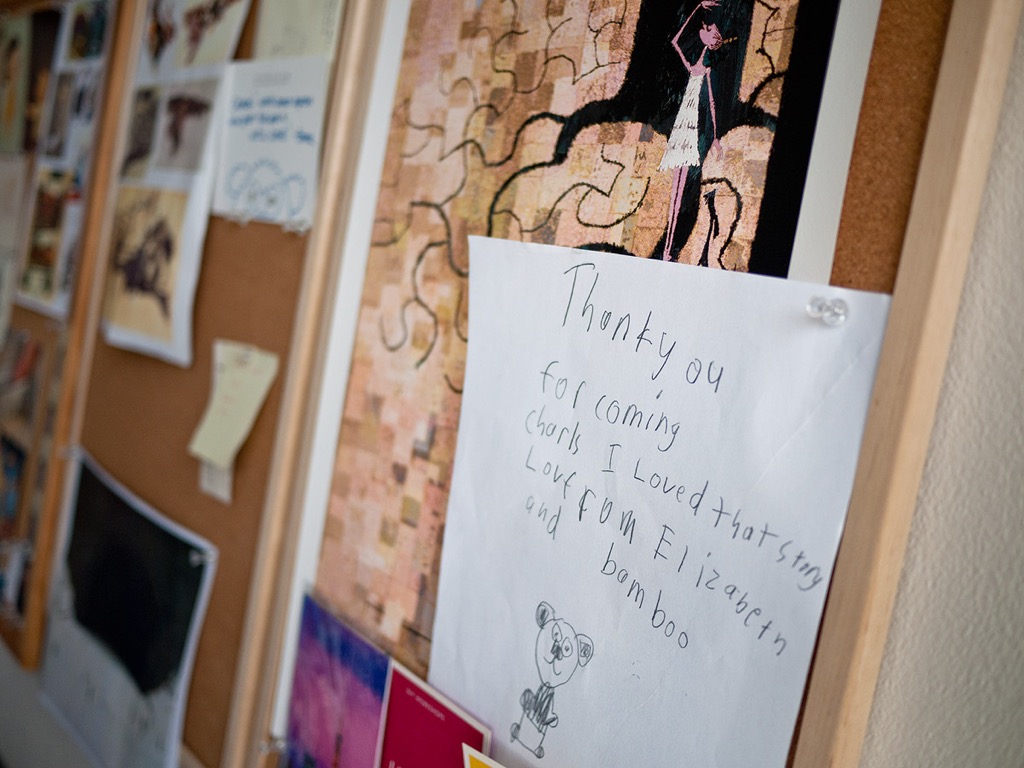 Is there any special item/trinket in your space that inspires you?
It's hard to choose one or two special ones. Letters and drawings from children are greatly inspiring. They make me really happy! I also collect and display original artwork from artists that I admire. Some of whom I can call friends, which is amazing and very humbling.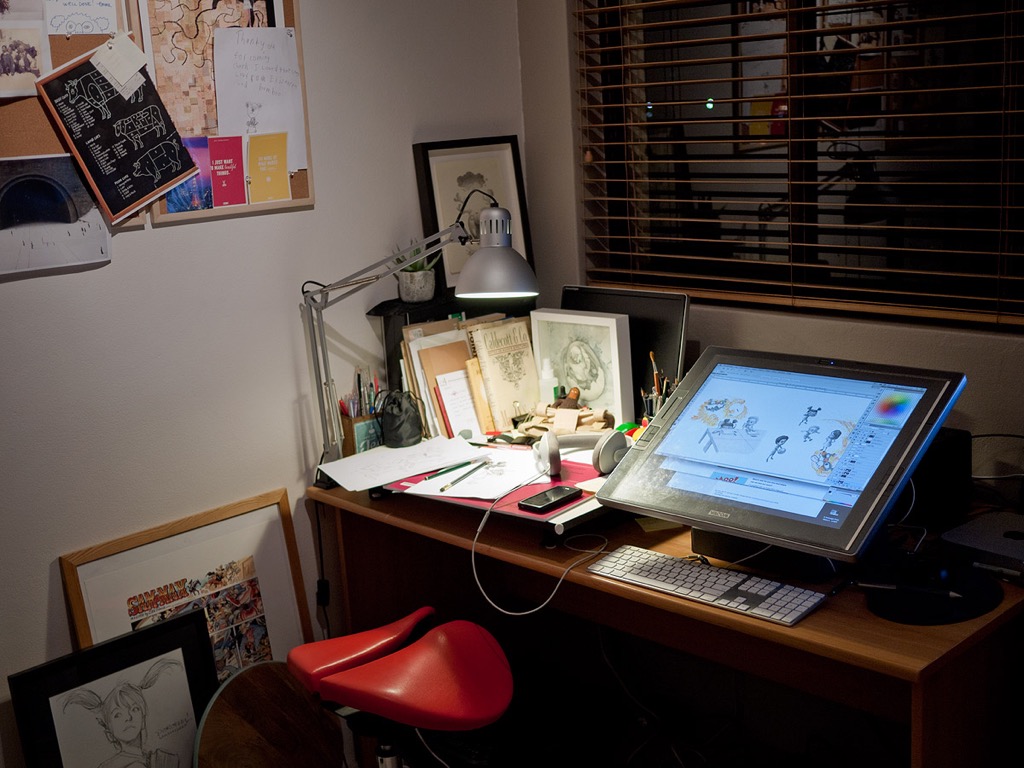 What's the biggest distraction for you when you're creating? How do you deal with it?
Working from home can be a little bit tricky in the beginning as the boundary between home and work space is a bit blurry. There were many times when my procrastinating brain asked me to do home chores or to have a quick nap (which can turned into a long nap in the end) instead of work. To deal with this, I forced myself to work on daily schedule, similar to the daily session at my animation studio work. I have to-do list everyday which 'guide' me to get through the day.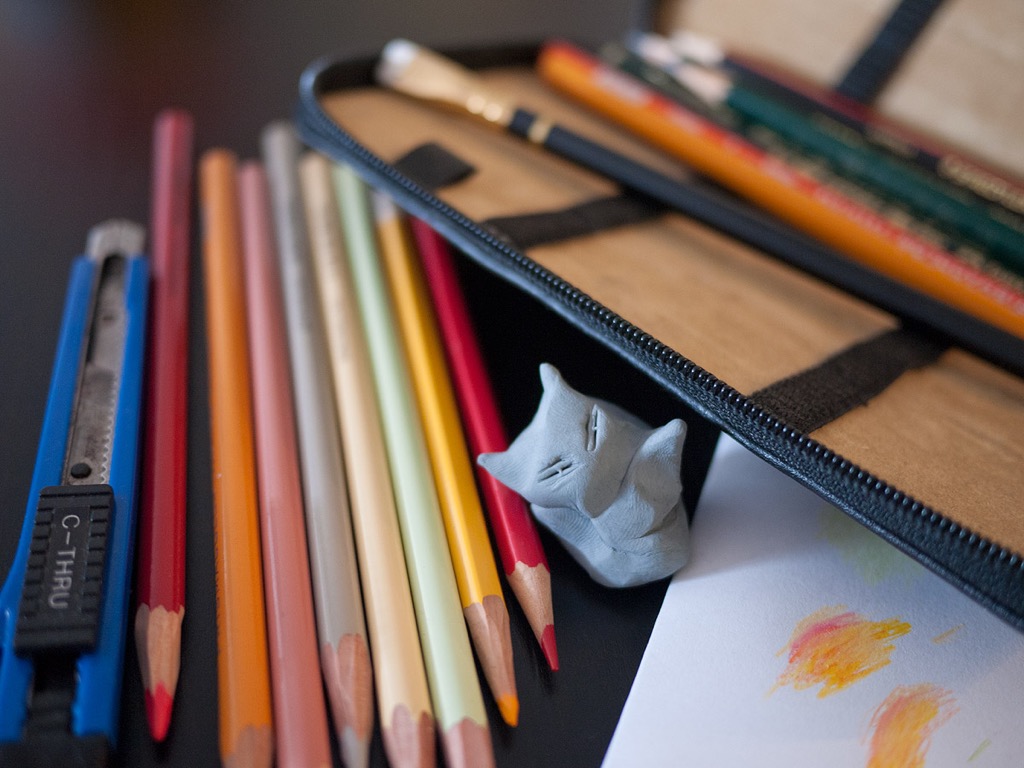 What's the most useful tool in your studio?
My pencils and Wacom Cintiq (Graphic Tablet).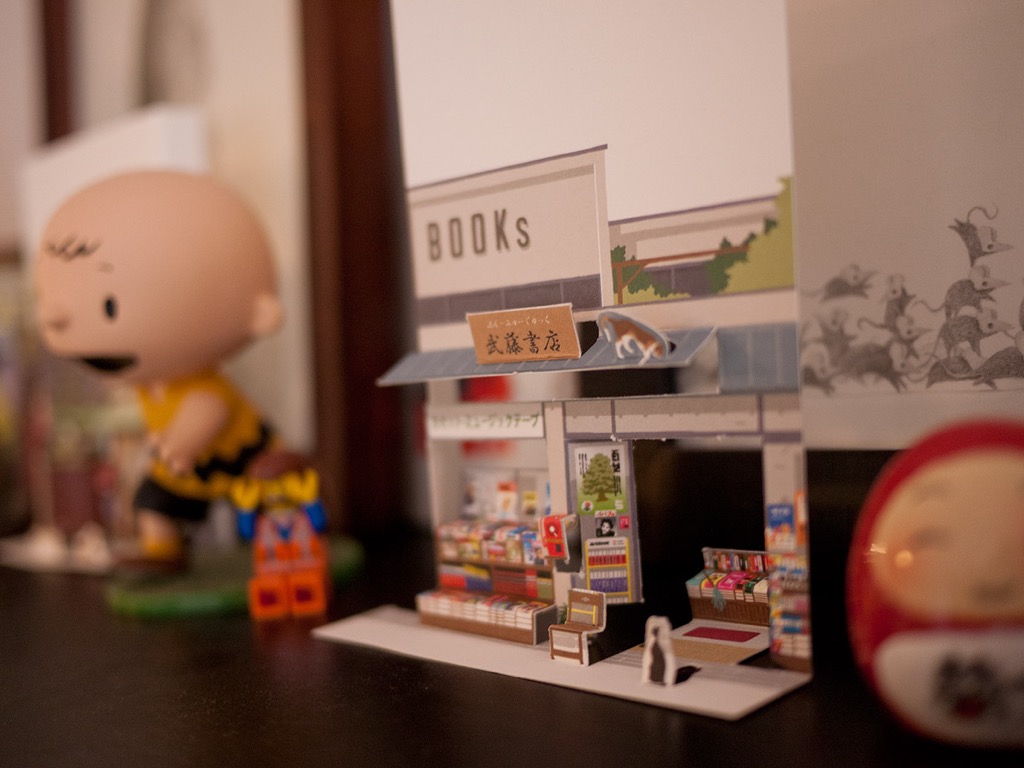 Which other artists, writers or creative people are you most inspired by at the moment?
Oh, it's impossible to mention just two or three names for this! I keep getting inspired by lots of different people every day and this keeps changing too. I was reading a book by Quentin Blake the other day and got really inspired. Watched documentaries on Studio Ghibli, Saul Leiter (one of my favorite photographer), Maurice Sendak and Road Dahl make me really happy. Wes Anderson films spark ideas in my mind.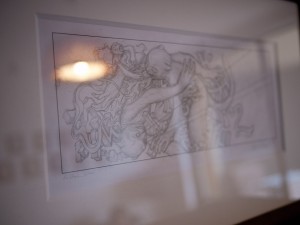 Listening to Iain McCaig's latest interview gave a huge boost to my motivation. Norman Rockwell, Bill Watterson, Frédéric Back and Yuri Norstein work give me never ending supply of stories and joy. The list is going on and on and on. And most importantly, I get inspired by unique stories from different people that I've met. A few months ago, my wife and I had a random conversation with an 83 years old writer/editor in a casual restaurant in Tokyo, and I'm still super inspired by this chat session even today.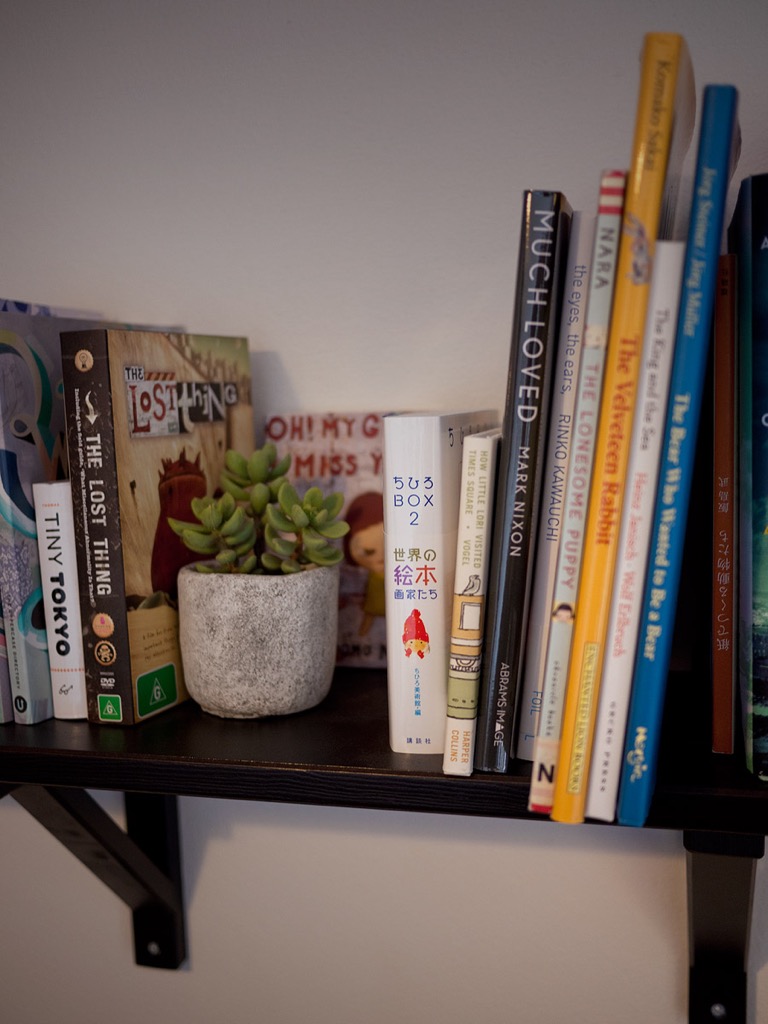 Does music influence your work? What are you listening to now?
Yes! The right music for the right kind of work will give added values to the process of creating my work. I do like quiet moment without music in my initial idea generation process. At this preliminary stage where I need to fully concentrate and try to find a unique solution to a particular project, I find music can be an extra distraction as they have embedded creative values in them. As I move along to the next step (finishing stage), I usually choose music that suits the project—happy music for happy themed projects, sad music for a more emotional themed project, etc. The music that I like ranges from jazz and ambience to film soundtracks. Occasionally pop, classical, and rock can be fun too.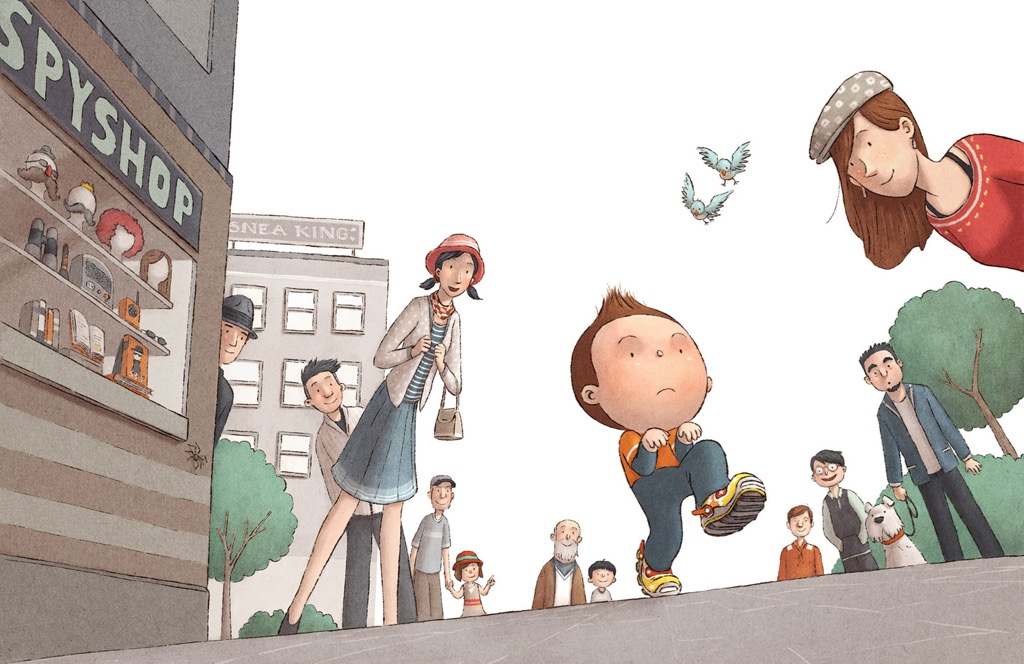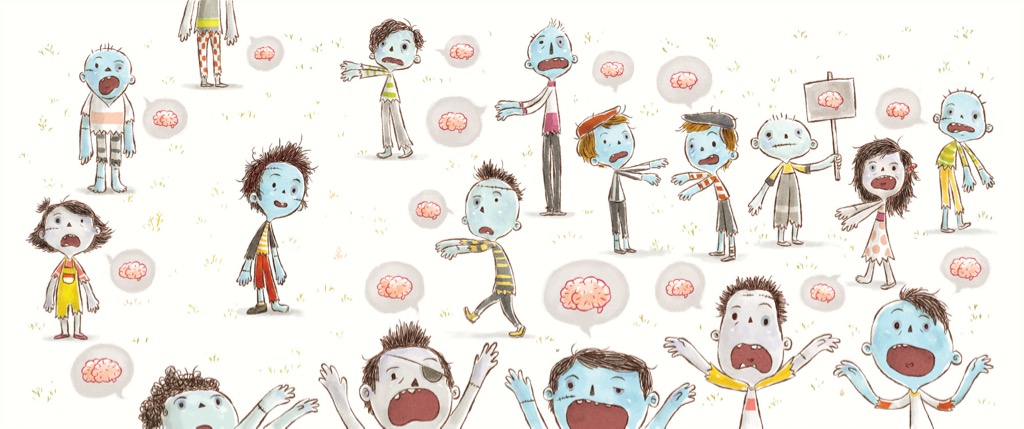 What advice do you have for people who want to make a personal space where they can be creative?
I personally find that having things that I like around my working space can greatly boost my productivity and happiness level. Books, interesting objects, and pin-boards with images are critical to keep me inspired. I cycle and mixed them up every now and then. I also sometimes try to put something that's out of my usual taste too. Doing this has helped me cultivate my personal taste and more importantly, helped me to get to know myself more.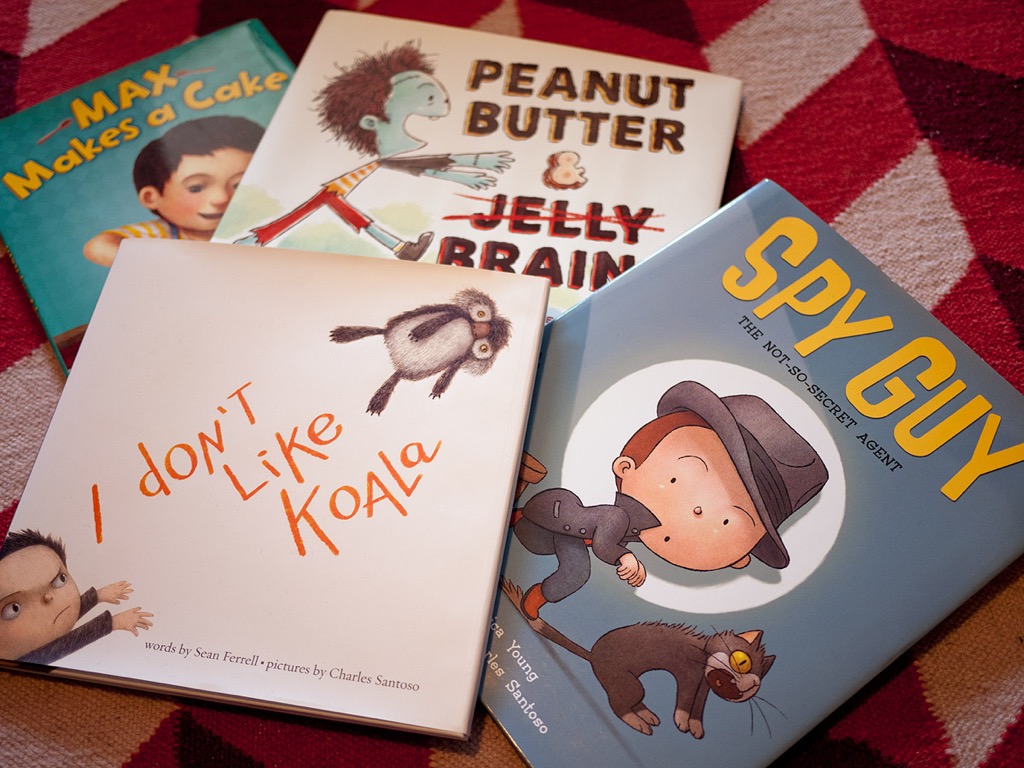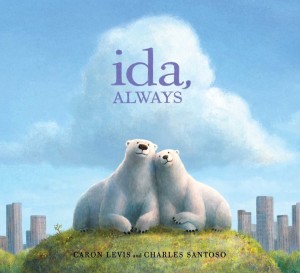 What's coming up for you and where can we find out more?
A few of picture books that I illustrated were out recently (2015). These include I don't Like Koala (Simon & Schuster), Spy Guy: The Not-So-Secret Agent (HMH), and Peanut Butter & Brains (Abrams). They are all different from one another and I had a really fun time working on them. I just finished a picture book called Ida, Always (written by the lovely Caron Levis) due to be released in Feb 2016 by Simon & Schuster, and I'm also currently finishing The Snurtch by the same writer as I don't Like Koala book, Sean Ferrell! You can find updates and my personal work on my website and on tumblr.
Thank you, Charles. Ida, Always looks amazing and I can't wait to see the next collaboration between you and Sean Ferrell!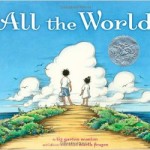 Please join us next week when we visit the California cottage studio of one of my all-time favorite illustrators Marla Frazee.
If you'd like to get monthly updates on Tuesday Tour guests, please subscribe to my mailing list.