I'd like to introduce freelance author and illustrator Micah Clarke. Micah is a member of SCBWI and we met at a few of the Wisconsin events. As a stay at home dad, Micah takes care of many things and people in addition to making his art. I think many of us can relate to his position of raising kids, while writing for kids.  On today's
Tuesday Tours
 Micah shares his quiet space in the basement, away from the business of the house, but close enough for comfort.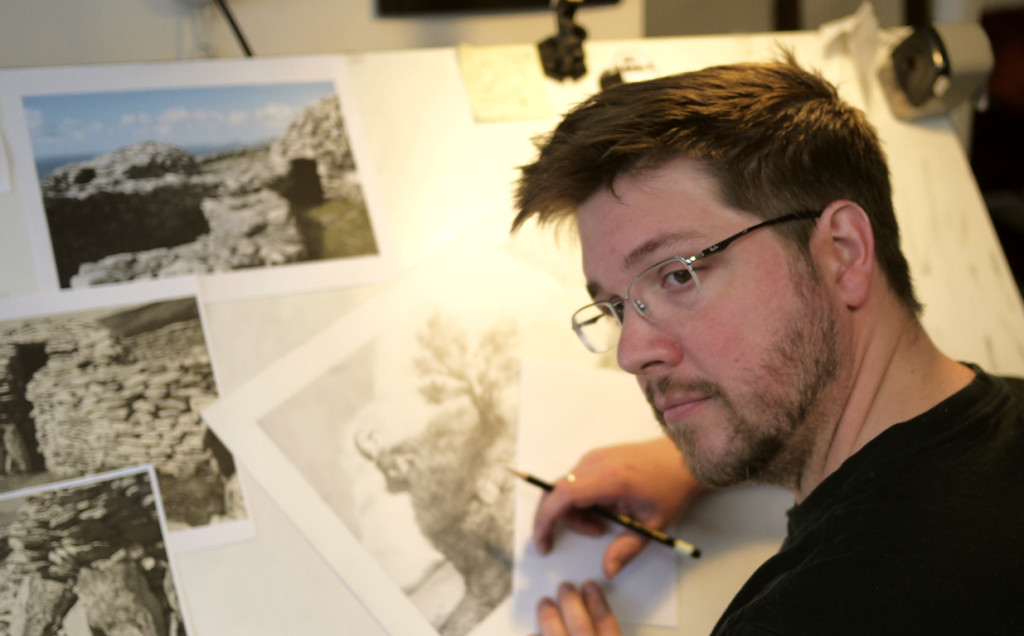 Hi Micah! Can you tell us a little bit about yourself and your creative medium.
I am a children's picture book author/illustrator and have been for about three years. It's been a challenging shift from magazine and comic book illustration, but a rewarding one. I work in pencil, and when I have pieces in color, the color is often digital or digital and acrylic. I find I am much happier sitting at the drafting table rather than in front of the screen. The more material I put on the paper and the more time behind the pencil I take before moving to pixels, the happier I am.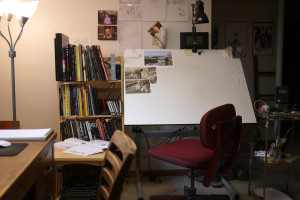 How long have you had your space and how does it affect your creative process? 
I have been in this studio space for about six years, but I have been working with much of the same gear and furniture for far longer.  Some of this junk weighs a ton, but it's a partnership I'm happy moving around with. I work in the basement of my home, and luckily, it is removed enough from the more active parts of the house, so I don't feel like I'm always at work, but rather that I have a space of my own where I work that is just remarkably convenient.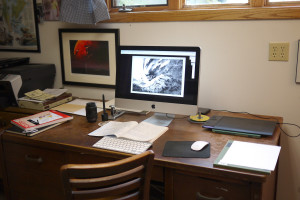 Are there any kind of rituals you do before you start creating?
Typically, a whole waking day takes place before I get busy with some art and writing. As a father who keeps house, kids, and kitchen, I save the art for last. At night, it's quiet, there are fewer distractions, and the phone rarely rings in the wee hours. Looking forward to that quiet, I grab a drink of something cold with ice in it, and head downstairs to get after it.
If I have any media going while I work it's usually a familiar movie playing in the background–something with a lot of words to fill the air with conversation.  Some of my favorites are: Hot Fuzz, the Lord of the Rings films, Waking Ned Devine, Sin City, and old Simpsons episodes. It's a real current list, I know.
I have some old trinkets that I keep around me, but inspiration usually comes from outside the studio.  We have some great forests and hills around here, and ice age trails. Add a whispering breeze, a roaring wind, or a silent night and ideas start filling up the hopper.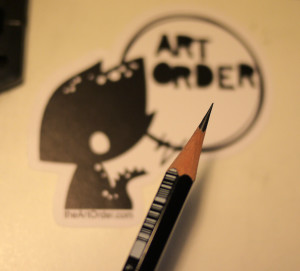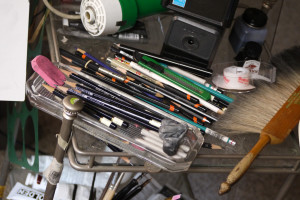 What would you say is the most useful tool in your studio? 
By far, the electric pencil sharpener.  Or maybe just my pencils themselves.  I think about artists in centuries past
that had to make their own, and it just makes me want to sit down. My scanner, computer, Wacom, and table make my job easy and enjoyable, but if I had to sharpen all my perfectly manufactured pencils manually all the time, I'd be plenty frustrated. That said, I do have a great mechanical pencil sharpener, and even a pretty good hand sharpener. But the time I tried to make my own pencil was a mess–I ended up with a fine set of toothpicks and even more splinters.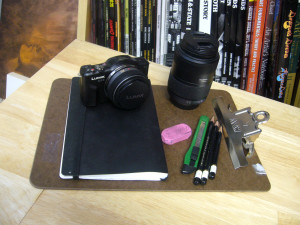 If you had a couple hundred dollars to improve your space, what would you do?
I'd get a nice chair, or make a down payment on a nice chair. You know the ones I mean.
What advice do you have for people who want to make a personal space where they can be creative?
Light it well.  Sunlight is great, but as long as you have good balance of warm and cool light and your shadow doesn't fall over your work where you need to see what you're doing, you'll be fine.
Where can we find you?

Breeze through my website 
http://www.sandhillsiege.com
. I don't have anything in the pipe ready to hit the shelves, but I keep at it like we all do to make this book or the next book happen. So come on by, and say hello if you like!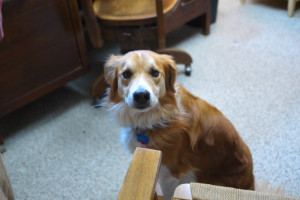 Thank you, Micah for sharing your studio and your beautiful illustrations!