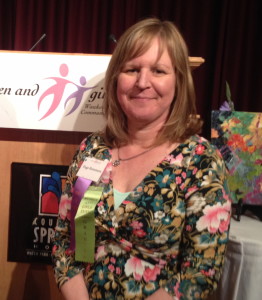 I met Page Remmers close to ten years ago at the University of Wisconsin-Milwaukee. Page came to UWM as a non-traditional student, obtaining her bachelor's degree in Fine Arts after a successful career as a Speech-Language Pathologist. During her time at UWM, Page created beautiful hand dyed fabrics and fiber sculptures, but her dream was to open up a non-profit in her city of Waukesha, offering free art classes to middle school students. After graduation Page founded the Waukesha Community Art Project (WCAP), an after school program that offers a creative and safe place for students to express themselves. The tagline for WCAP is Make friends. Mark art. Make a difference, and that's exactly what this envioment offers. Students that participate in the free classes at WCAP, like Rock Band Camp, Advanced Screen Printing, and Theater Improvisation, also share their art and ideas with the community, through a community component, such as performing in the open mic night at a local cafe. Since its opening in 2007, WCAP has been recognized as a community leader and given a key to the city–which is considered the highest form of municipal honor. In 2011 I saw first had what an impact this space offers to area teens when I had the chance to collaborate with them to create one of the illustrations for my book Squircle. I'm thrilled to feature their amazing new space on this week's Tuesday Tours.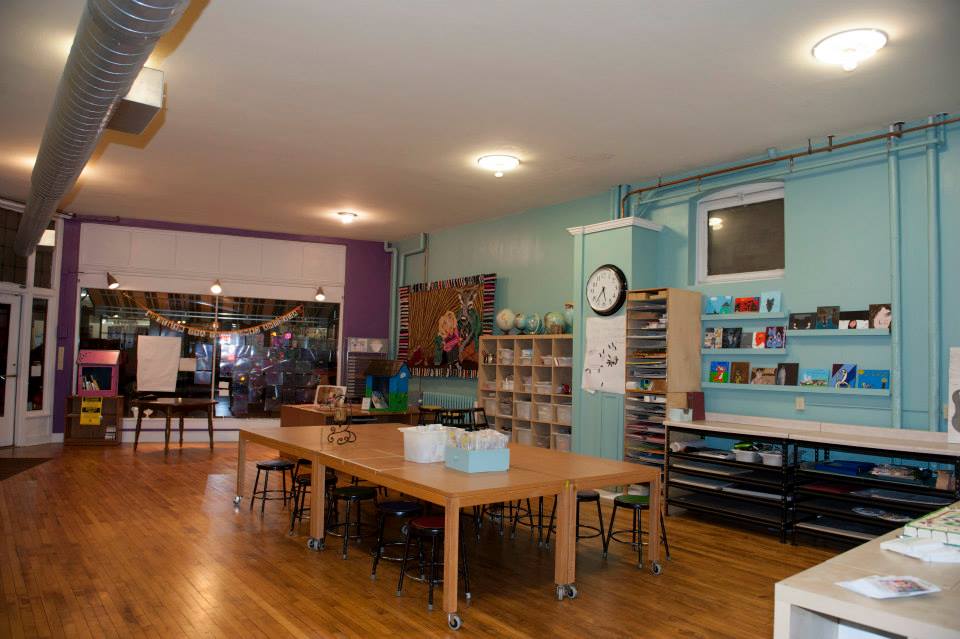 Tell us a little bit about yourself and your organization WCAP.
Waukesha Community Art Project (WCAP) is a nonprofit providing free arts after school programs for middle school students.  We were founded seven years ago, to provide middle school students a safe place to create art and connect with their community. We started with visual arts classes, meeting two days/week. This year we are providing classes in visual art, drama, music, dance, and creative writing five days/week. To help the students recognize their individual power to affect their world, each class/unit has a community component. This activity can include the students making something for another organization, performing a drama production, or exhibiting their artwork.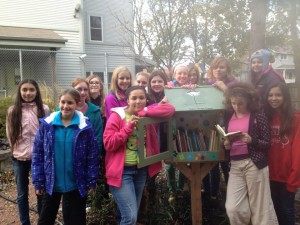 Here is an example: Wood working Class–The students learn the skills and techniques of using wood working tools. They make their own creations using their new knowledge.  For the community component they decided to make Lending Library Boxes for other nonprofits. They practice their writing skills as they contacted the nonprofit of their choice to determine if they would like a library box. For each nonprofit that accepted a box, the students met with a representative from the nonprofit to find out how to design a box they would like. Then as a team they worked together to make, paint, and deliver the box.
Wow! What a great cohesive project. 

This slideshow requires JavaScript.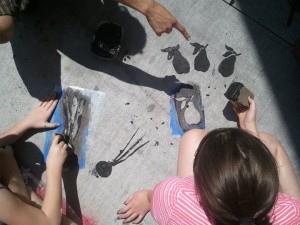 How long have you had your space and how do you think it affects the students' creative process?
Although WCAP has been open for several years, we have been in our current studio/classroom for just a year. We started the program in a room At St. Luke's Lutheran Church. They let us use it for free, which was awesome, but we needed to pack up after each class.  Being in our own space means, we can have our supplies readily accessible and the student artwork on display at all times. This new space also has the look and feel we wanted for our studio/classroom. It is a wide open space, with a lot of color and natural wood floors. It give us all the feeling that this is a place to make art.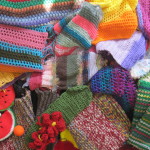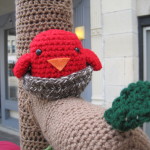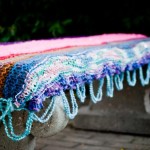 Are there any kind of rituals the students do before they start creating?
Each day the after school program starts with snack and time to visit with friends to shift them from school to art making. After that we play a game. The games help us to get to know one another better,  laugh and relax, and warm up for art making. We end our daily ritual with a meditation/focus activity.
Is there anything you all like to listen to while you're working?
When the middle schoolers are present, I hear them working together, supporting one another, laughing, and of course, playing their favorite music. Sometimes I close my eyes so I can take it all in and listen to WCAP's mission in action.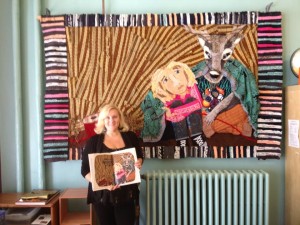 Is there any special item/trinket in your space that's a source of inspiration?
The artwork that is the centerpiece of WCAP is the quilt that you (Andrea) made with the students for your book Squircle. It is near the front of our space, and it is usually the first thing people see when they enter. They all love it and when we tell the story of how the quilt and your book were made. People really appreciate how you included WCAP participants in Squircle's creation, and all the skills they learned while working with you, like applique', embroidery, hand sewing, and the process of building community while creating art.
That's so nice to hear. I loved working with all the talented students on that project!
If you had a couple hundred dollars to improve your space, what would you do?
Quality art supplies–we can never have too many!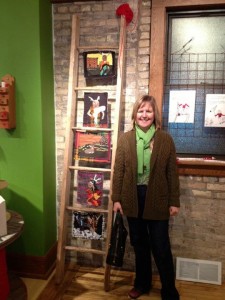 What advice do you have for people who want to make a personal space where they can be creative?
I am going to change this question to "What advice do you have for people who want to make a space where teens/the community can be creative?" And my answer would be to hire excellent teachers that love what they are teaching. When something is taught with passion, students learn so much more than new skills or techniques.
They learn a new way to express themselves, interact with the world, and how to apply that knowledge to what they are learning in school and life.
Anything new coming up at WCAP?
WCAP will be open for Downtown Waukesha's Art Crawls on the first Saturdays of August, October, and May. This coming Fall we will be adding Creative Writing and Dance classes to the Visual Art and Drama classes to the lineup of our after school programs for middle school students. Our website is www.wcartproject.net It is currently under construction, so there is only minimal information. Facebook is a good way to find out what we are doing www.facebook.com/wcartproject
Thanks, Page! I'm so impressed with the amazing space you've created for middle school kids to express themselves. Thanks for being such a positive influence in our community!