Tuesday Tours has been on an impromptu hiatus for the last few weeks because I was on vacation, and although I thought I could handle getting a post done while I was away, the weather was just too beautiful to be inside on a computer 🙂 But, the wait is well worth it because today we have the fabulous author and illustrator Vanessa Brantley-Newton sharing her studio in North Carolina. Vanessa's images bring instant smiles and joy, and her scenes are the kind of images I'd love to jump inside. She has created an amazing amount of work—over 20 picture books, which have been inspired by her celebration of self-love and acceptance of all cultures. Growing up with a musical and creative family also influenced her art and you can read a little about it in her bio on her site.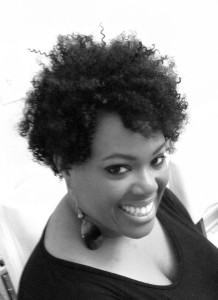 Tell us a little bit about yourself and your creative medium.
My name is Vanessa Brantley-Newton and I am a freelance illustrator. I love and adore all things retro and old! I work in traditional and digital mediums to create my brand of art. I workout out of my make shift office in my dinning room right now as we are looking to move very shortly.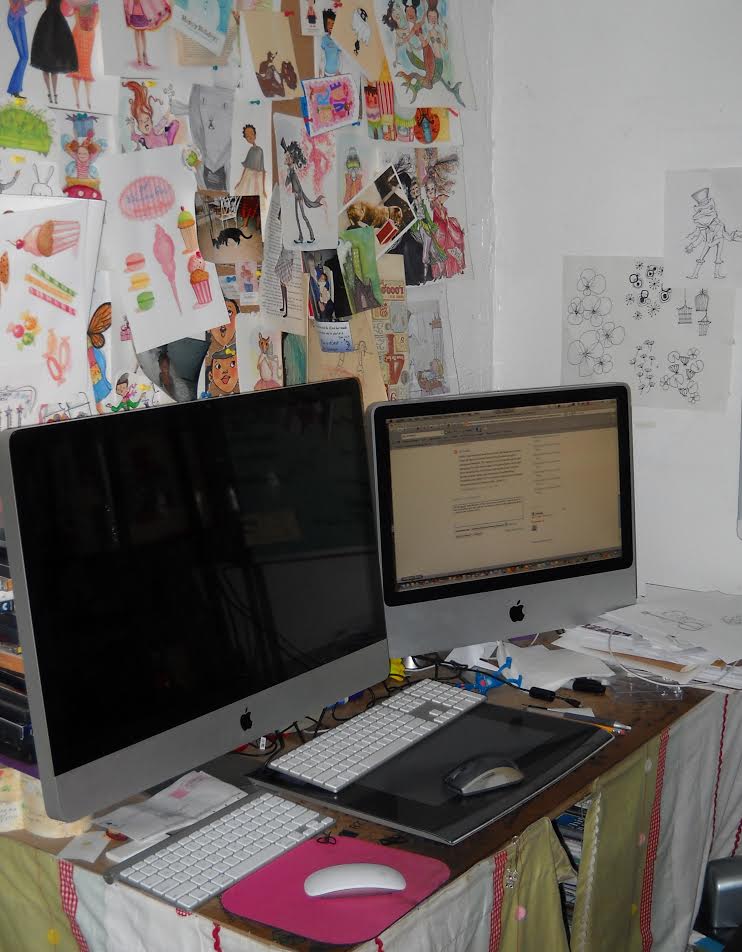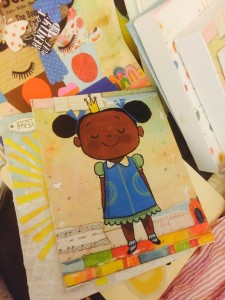 How long have you had your space and how does it affect your creative process?
My family moved to Charlotte, NC about 3 1/2 years ago and while it's been wonderful and good for us, we still haven't gotten settled just yet so that has been interesting to say the very least. I do make it my first business to find a big apartment or town home where I can stretch out and create a workspace for myself. We have moved twice since we have been here and it could really throw you a curve ball if you a creature of comfort which I am! LOL!! When I am not settled and happy it does affect my work. I try not to let it, but creative people are wired that way. My husband really gets a handle on it tho and comes beautifully to the rescue by setting me up with my computer and the very important and immediate things that I need to get to work. That helps a great deal and gets me to moving forward in the creative process.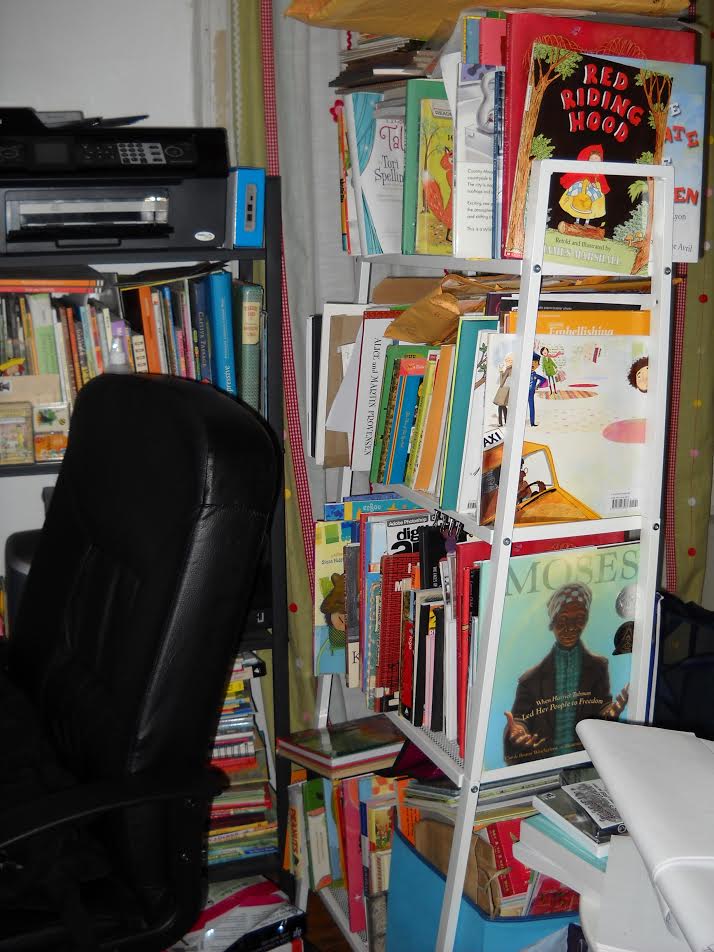 Describe a typical work day. Do you have any rituals you do before you start creating?
Yes I do. I am a woman of faith so I do take about an hour or so and really mediate, cry, pray and listen. I sometimes burn essential oils which help me to get creative and focus. Listening after prayer helps me a great deal. I believe that what we think about we bring about so I really take time to think on good things and beautiful things. I daydream for a bit.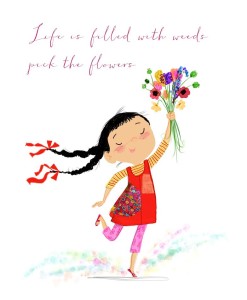 I say affirmations over myself. Things like, " Every word has power. You have been equipped with every good and perfect thing. Today is filled with greatness and you are a part of that. Dream big and then dream bigger. Good, better, best, never let it rest, till the good is better and the better gets best!" These are just some of things I say. I get daughter and husband out and I start with my emails from the day or night before and I try to answer as many as possible before 9am and then I start working on whatever project I happen to have on my desk and there are many.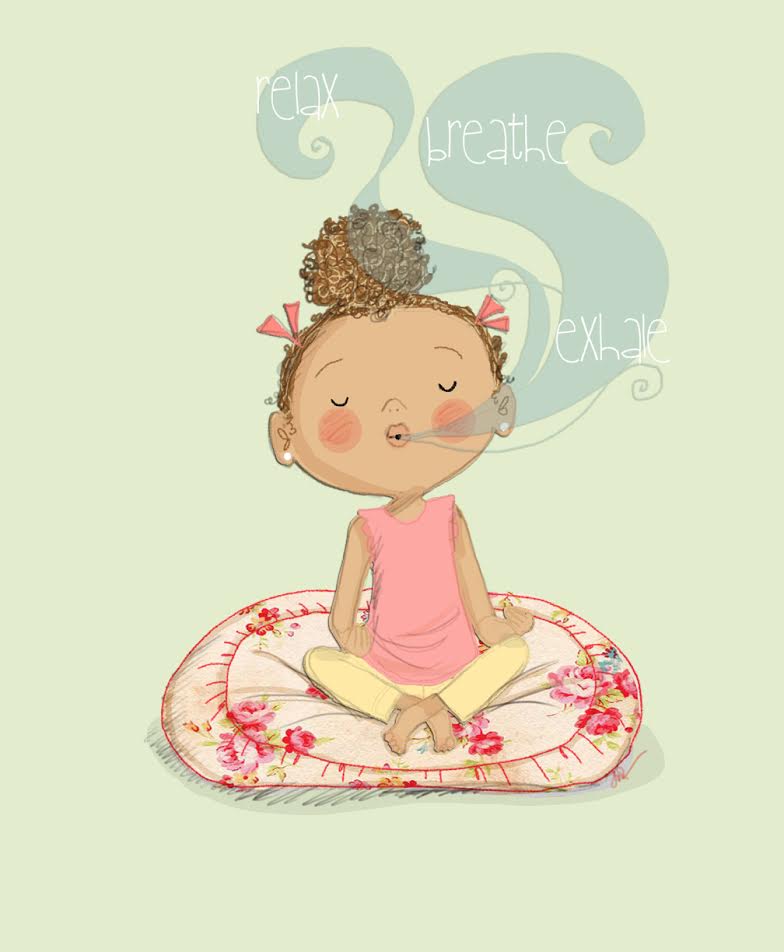 When was a time you had the most fun working in your studio?
It was in the former apt we had here in Charlotte. I had just finished putting away all my pencils, markers, paints and fabric. Everything was in it's place and the felt really good. Then I got a call from Scholastic asking me to make a book for an employee that was leaving. I make handmade storybooks. I went in and pulled out everything that I had just put neatly away and had the best time creating! It was awesome and the book came out so beautiful!!!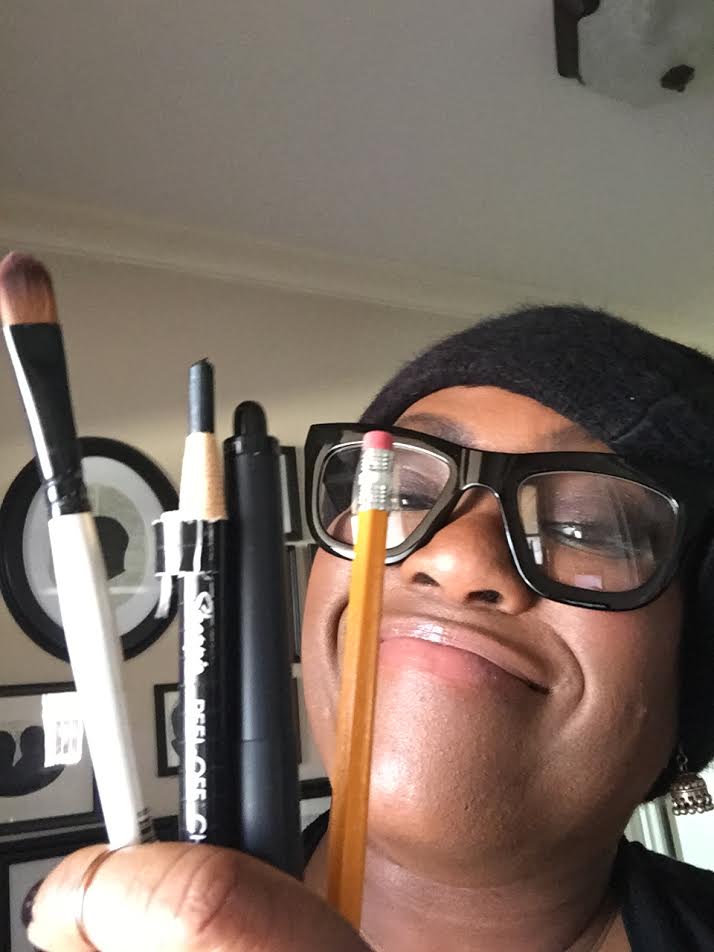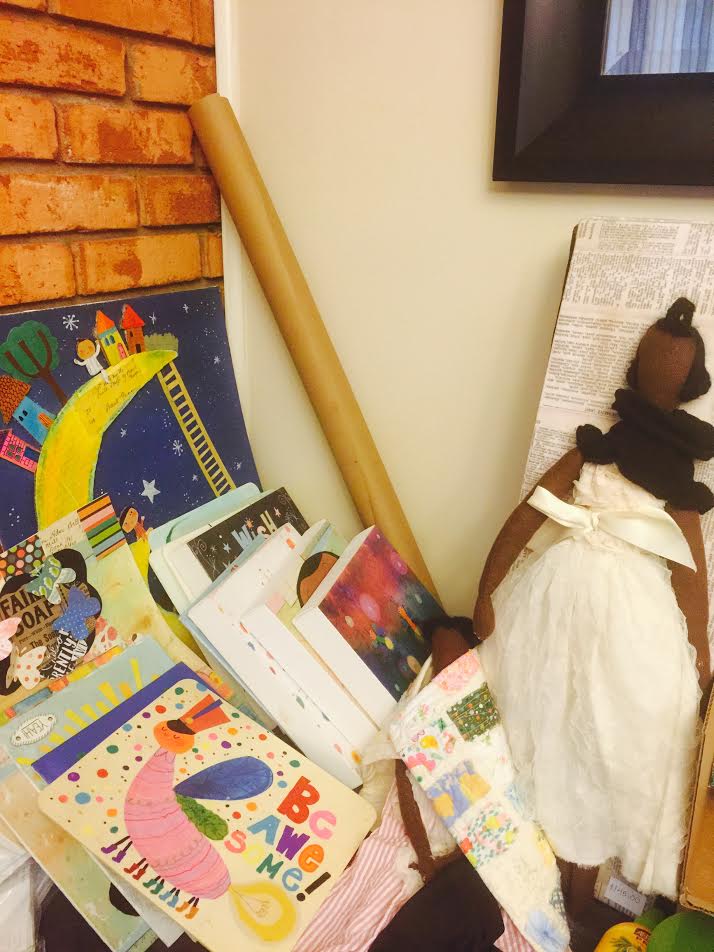 Is there any special item/trinket in your space that inspires you?
My watercolors, oil pastels, and my fabrics. These are things that you will see a lot of in my office, but my all time favorite thing to have in my space to inspire me are BOOKS!!! Children's books, art books, how to books. Just books of all and any kind!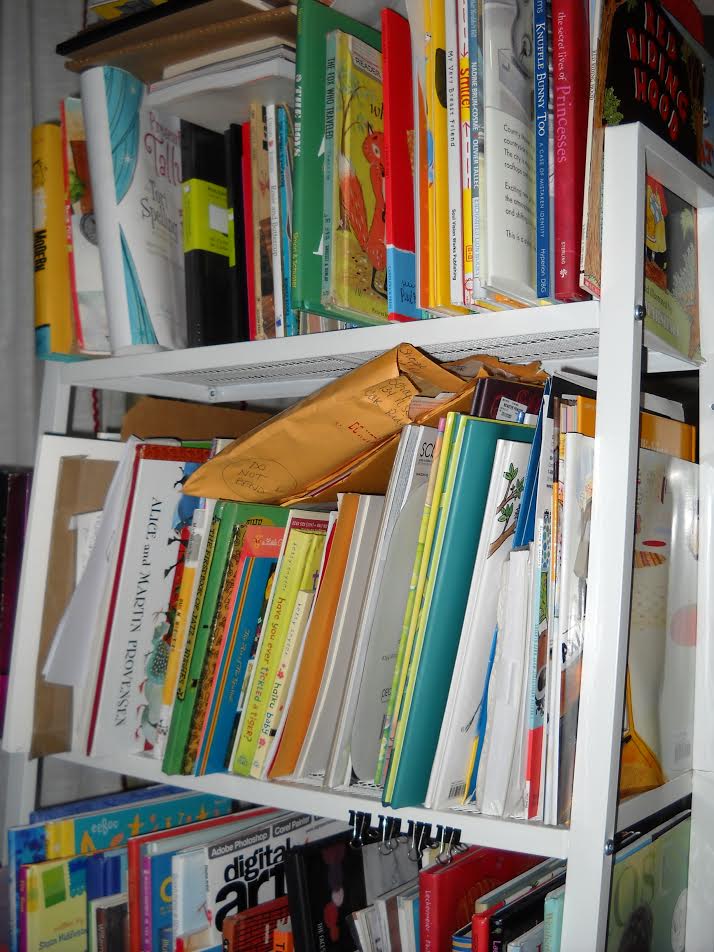 What's the biggest distraction for you when you're creating? How do you deal with it?
Artist friends that call during work hours and there are few. LOL! One illustrator I talk to every day sometimes 2 and 3 times during the day. We are super close like siblings.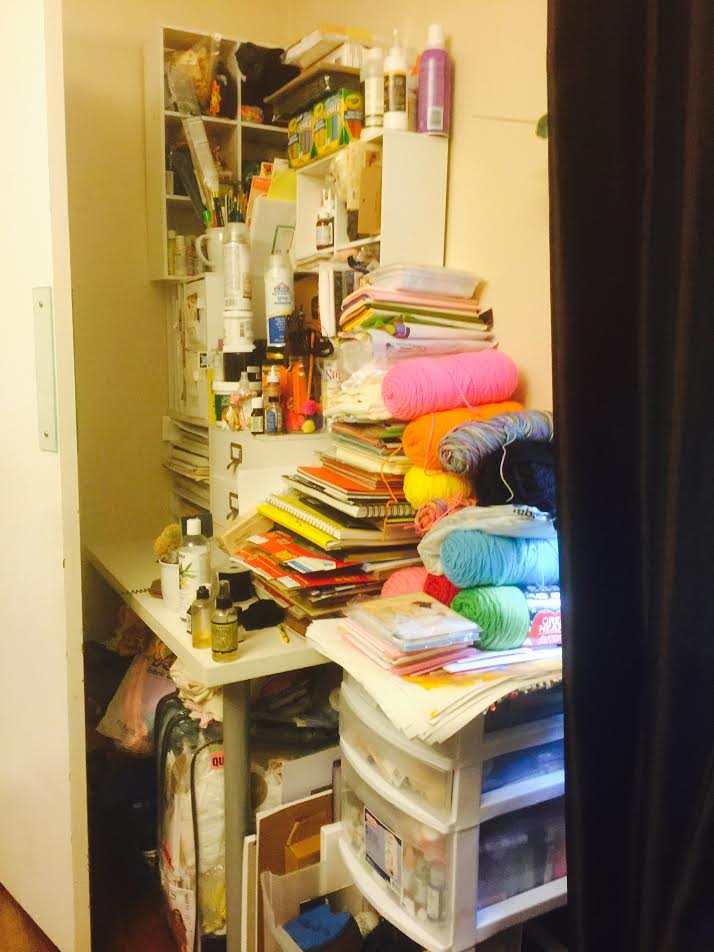 What are the three best things about your studio space?
It's cozy, bright, and filled with the things that I love!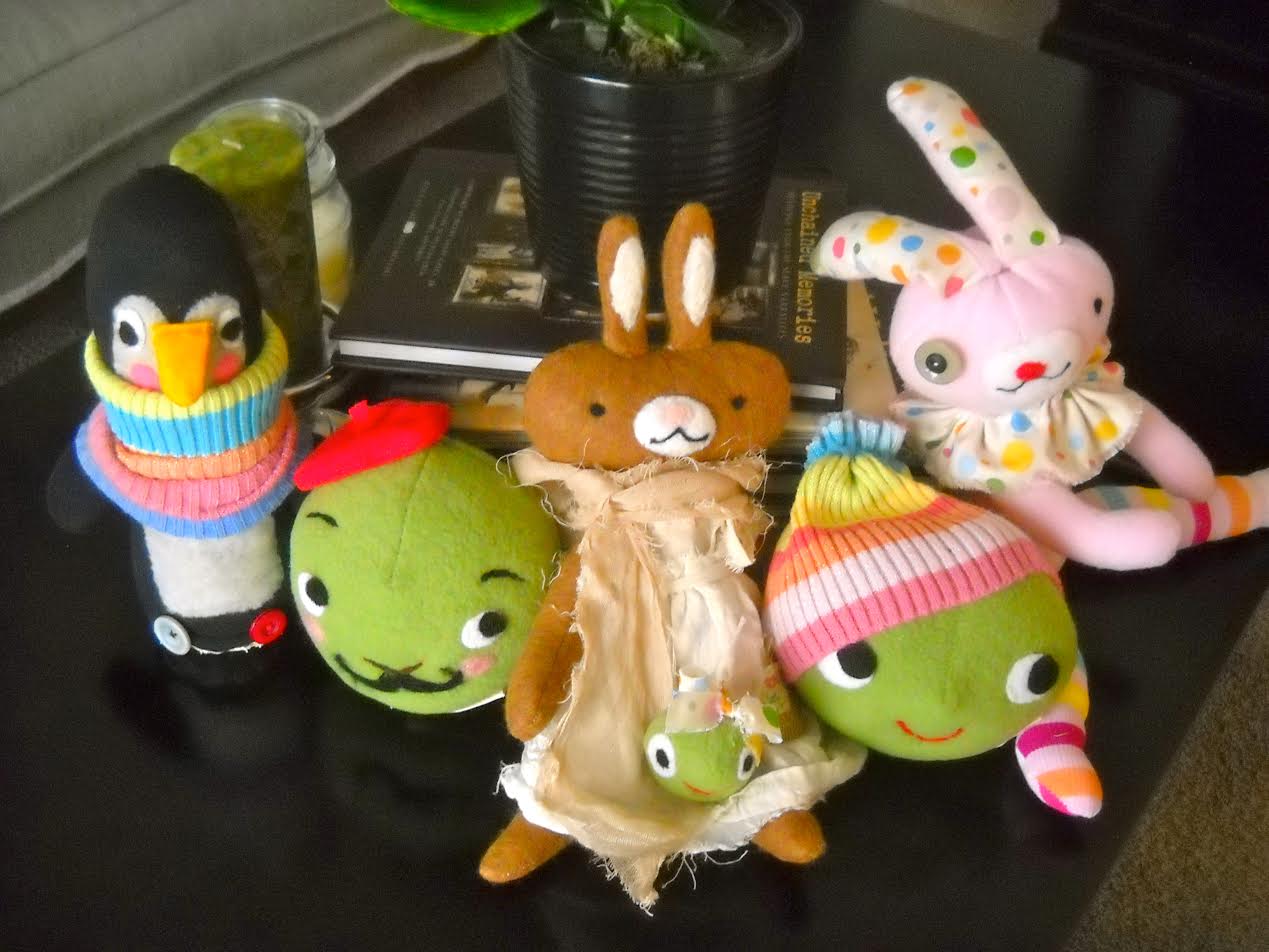 Which other artists, writers or creative people are you most inspired by at the moment?
Oh there are so many, Alex T. Smith, Michael Robertson, Yasmeen Ismail, everything Beatrice Alemagna! and those are just the illustrators. Writers, Kwame Alexander, Jason Reynolds, David Cali, Lauren Castillo, Lauren Child and so many, more.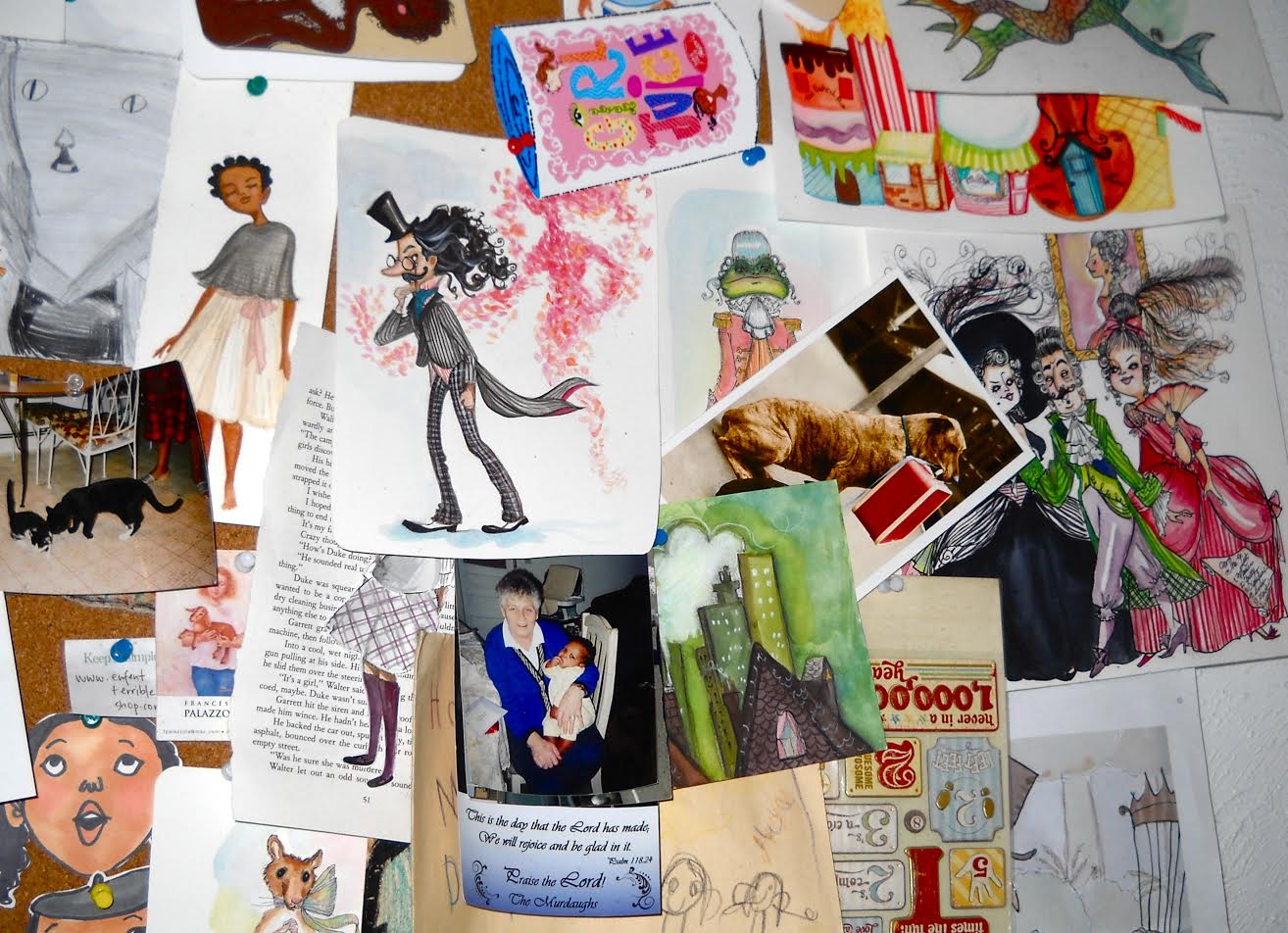 If you could add a new tool or piece of furniture to your studio, what would it be?
A Cintiq 24hd Graphic monitor!!!! Yeah Baby!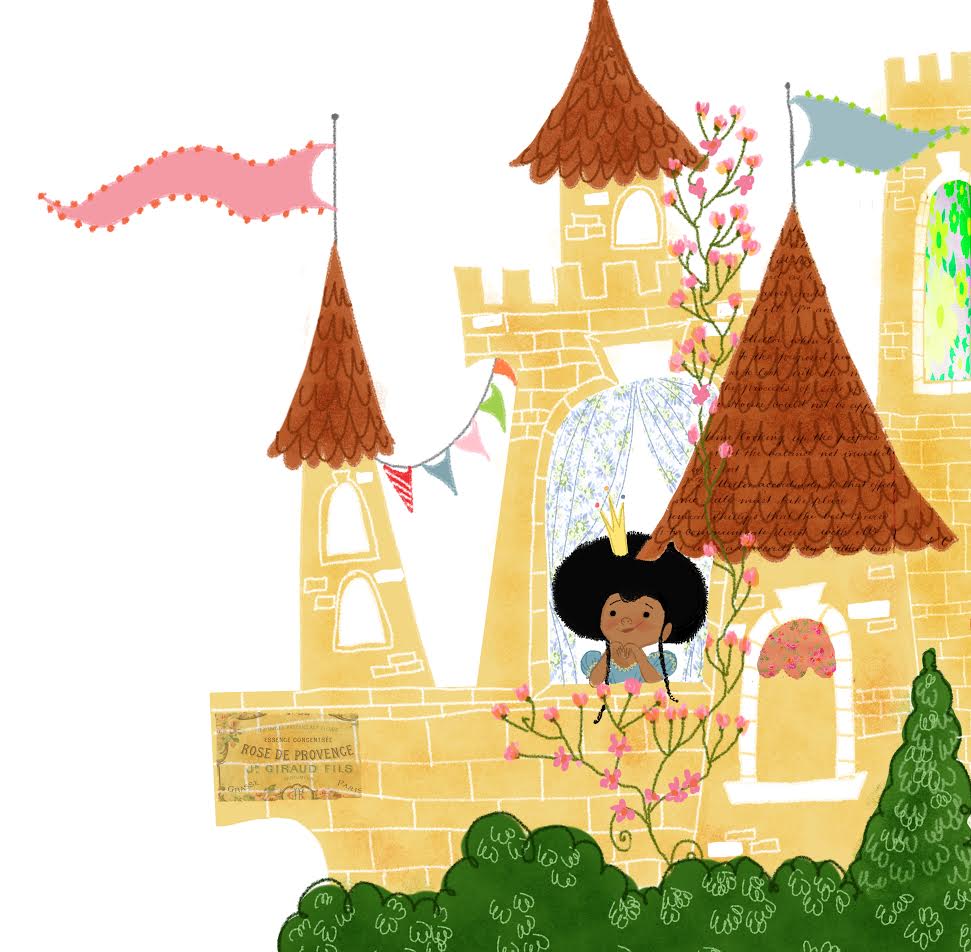 What advice do you have for people who want to make a personal space where they can be creative?
It doesn't cost a whole lot of money to create a cute personal space. Look around and see what you have first. Maybe take an old desk and paint it white or whatever color suits your fancy. Use large peach or tomato cans and take scrapbook paper and cover them to give them pop! Store your pencils and what have you in them. Find creative ways to store things that you are going to need like fabric and papers. Find somewhere that has light!! That is really important. Bring the things that inspire and make you feel creatively fabulous after all it's your personal creative space.
What's coming up for you and where can we find out more?
I am working on so many wonderful projects. A few new books are due out later this year: Sewing Stories (Knopf Books), A Birthday Cake For George Washington (Scholastic Books), The Plans I Have For You (Zondervans). My site is being rebuilt, but you can visit my active blog Oohlaladesignstudio.blogspot.com and Painted-words.com and my facebook page at Vanessa Brantley-Newton@facebook.com.
Thank you for sharing your studio with us, Vanessa! Your daily meditation and mantra practice is inspiring, and your positive spirit shines through in your artwork, which is gorgeous! I can't wait to read Sewing Stories when it releases. I love picture books about artists!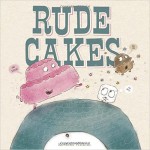 Join us next week when we have debut author/illustrator Rowboat Watkins showing us around his studio. 
If you'd like to get monthly updates on Tuesday Tour guests, please Subscribe to my mailing list.