Today on Tuesday Tours we get a look inside the Minnesota writing studio of award-winning author Pat Schmatz. Pat divides her time between her Minneapolis apartment and her rural home in Wisconsin, when she's not traveling across the country for school visits or abroad for inspiration. Wherever she finds herself, is the perfect place to write. Pat is the author of five novels for teens. Her newest book Lizard Radio (Candlewick) will be available in September of 2015. Pat's novel Bluefish (Candlewick) won the PEN/Phyllis Naylor Working Writer Fellowship, Bank Street College of Education's 2012 Josette Frank Award for fiction, and the SCBWI Crystal Kite Award for the midwest. It was also a Junior Library Guild Selection, an ALA Notable Children's Book, and winner of the Wisconsin Library Association's Elizabeth Burr/Worzalla Award. Pat's other novels include Mousetraps (Carolrhoda), Circle the Truth (Carolrhoda ) and Mrs. Estronsky and the UFO (Little Blue Works). In addition to writing, Pat works for Mid-Minnesota Legal Aid, teaches on-line writing courses for The Loft in Minneapolis, and makes frequent visits to middle school classrooms to talk about writing, reading, and creativity.
Tell us a little bit about yourself and your creative medium.
The written page, specifically fiction for teens, is my go-to creative medium. That's where I gravitate, that's where I've put most of my attention, and it's been a source of income and recognition. But I'm currently in an exploration phase. Picture books, dance, visual arts, music, poetry, translation – they are all on the table right now.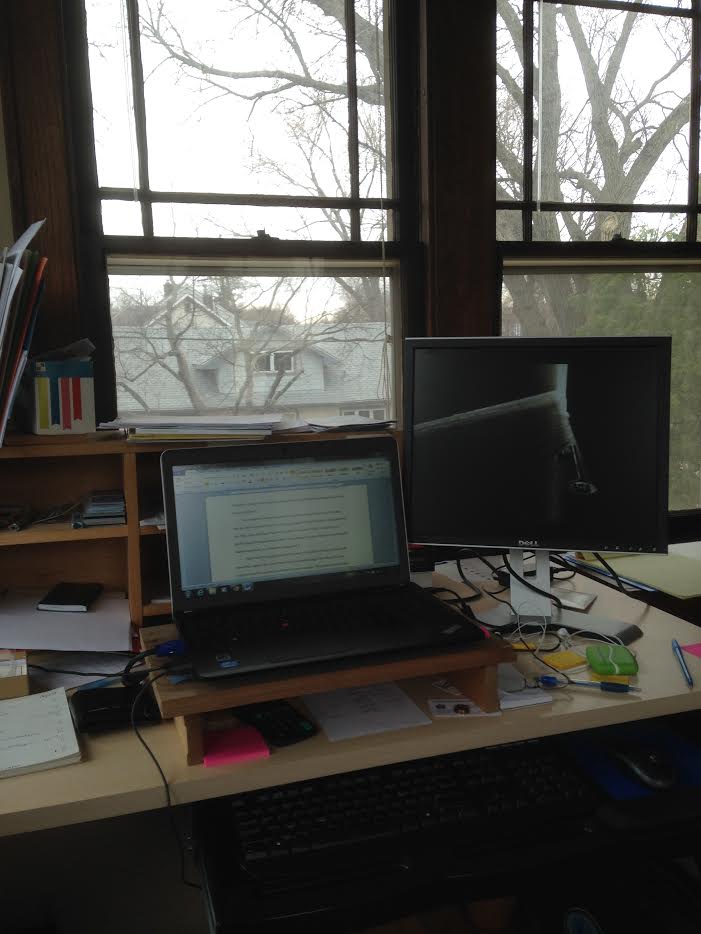 How long have you had your space and how does it affect your creative process?
For the past 40 years, my workspace has been a spiral notebook. A teacher gave me one when I was 13 and said "if you want to be a writer, then write." And so I did. I have stacks and stacks of them. My ideas usually appear there first, and when I'm stuck in a story, I go back to a spiral notebook to work out the emotion and experiment.
My other consistent workspace is the outdoors. I fully believe in and engage in "shinrinyoku" – a Japanese concept that means, basically, "forest bathing." I walk out the door to work through logistical problems or shake loose the cobwebs or shift my frame. I go outside to remember what the point is.
As for the indoor space where I actually type, it's entirely mutable. I do love my bookshelf, which currently lives in my apartment in Minneapolis. I travel a lot, and I have a laptop that usually goes with me, but not always. Wherever I go, I take a spiral notebook and the first thing I do when I arrive is explore the outdoors.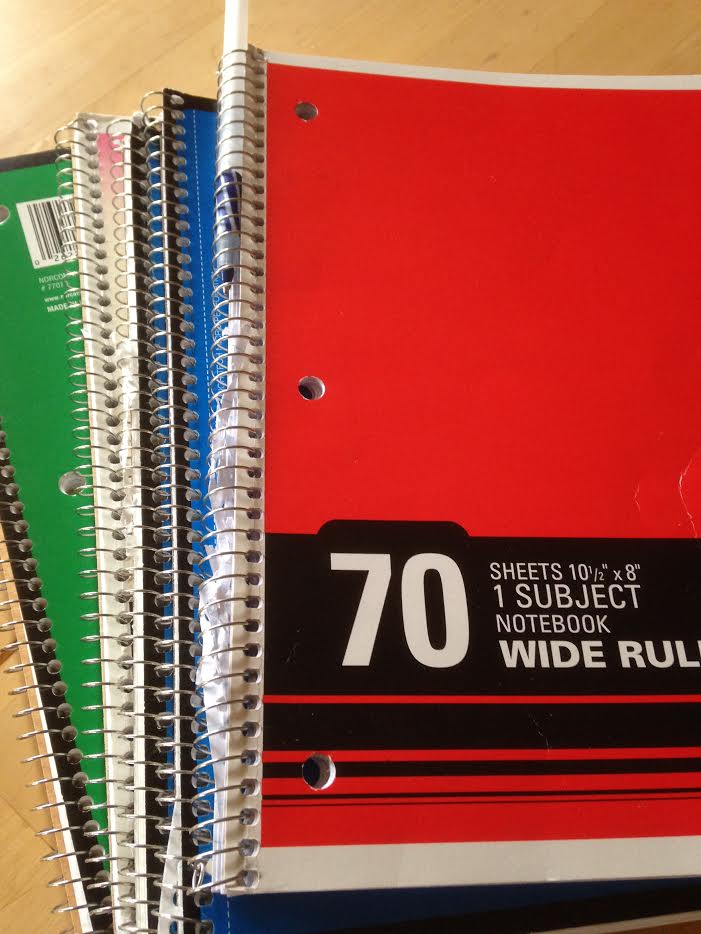 Describe a typical work day. Do you have any rituals you do before you start writing?
No matter what I'm working on, I start my day off around 5am with language study. Years ago, I heard that reading or writing in a different language resets your brain in a different way. I've read all 7 Harry Potter books in Spanish – that took me several years. I always have a novel going in Spanish, and I read a few pages in the morning. Lately I've been using the Duolingo app, too. I also study Japanese – at least one kanji per day. Sketching is another recent addition to my morning routine. I spend maybe a half an hour drawing. Once I've done all of that, I might start work, or I might go outside and exercise first. The morning is for focused creativity and exercise. Afternoons, I work on projects for pay or my day job. I'm basically worthless after 5pm.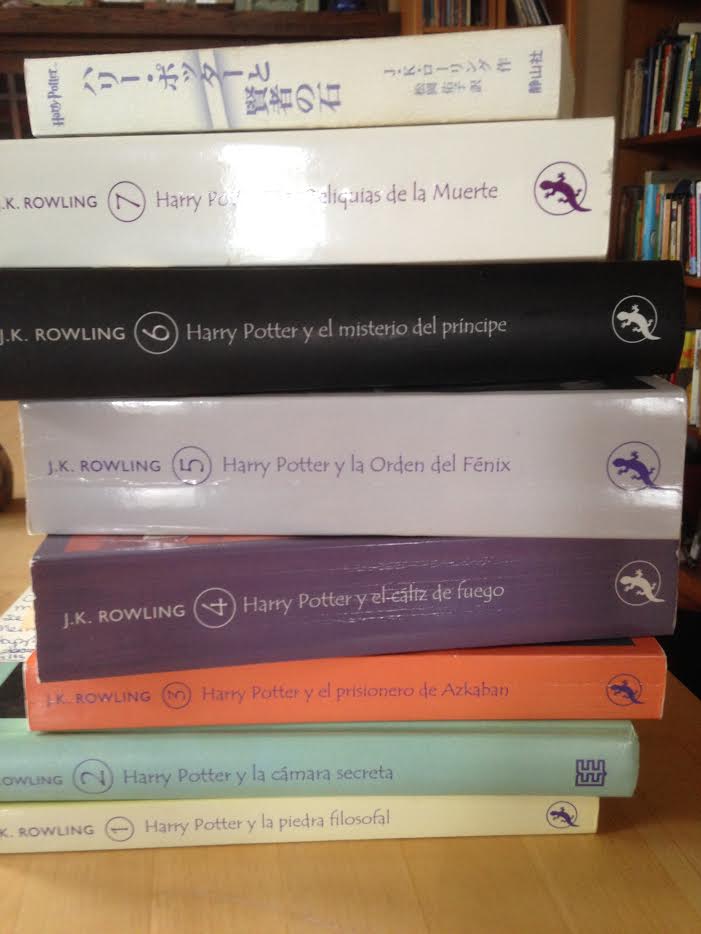 What's the biggest distraction when you're writing? How do you deal with it?
If I'm on focus, nothing distracts me. If I'm off-focus, everything does. I don't have much trouble getting focused when I need to. If I'm not focused, I figure I'm working on something subterranean and that's okay. Maybe it's time to go out for a walk!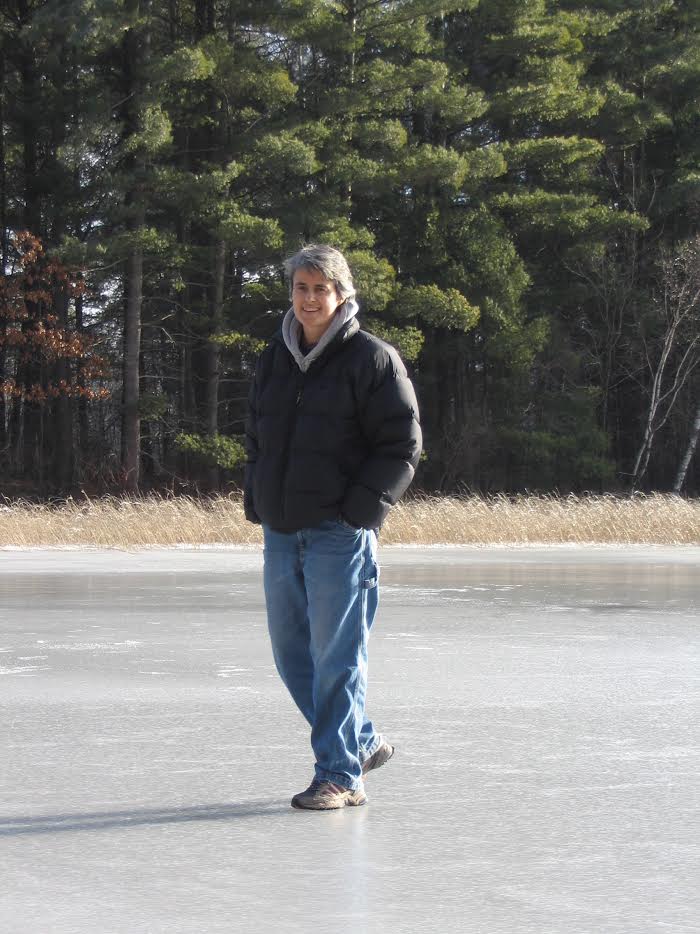 Which other writers or creative people are you most inspired by at the moment? 
A youtube video of a 12yo named Greyson Chance doing a cover of Lady Gaga's "Paparazzi" at his school talent show is high on my inspiration list. That kid had no idea what he had, no reason to hold back, and he just belted it out with no fear. That video moves me deeply. Anything in any medium that comes across my path and hits me emotionally, I'll take that for inspiration. I recently saw "Into the Woods" and that's been on my mind a lot lately.
Is there any special item/trinket in your space that inspires you?
I'm very fond of trinkets and toys – "endowed objects," Jane Resh Thomas (extraordinary teacher, on the faculty for Hamline's MFA program) calls them. I always have them on hand, and generally have a particular one for each story.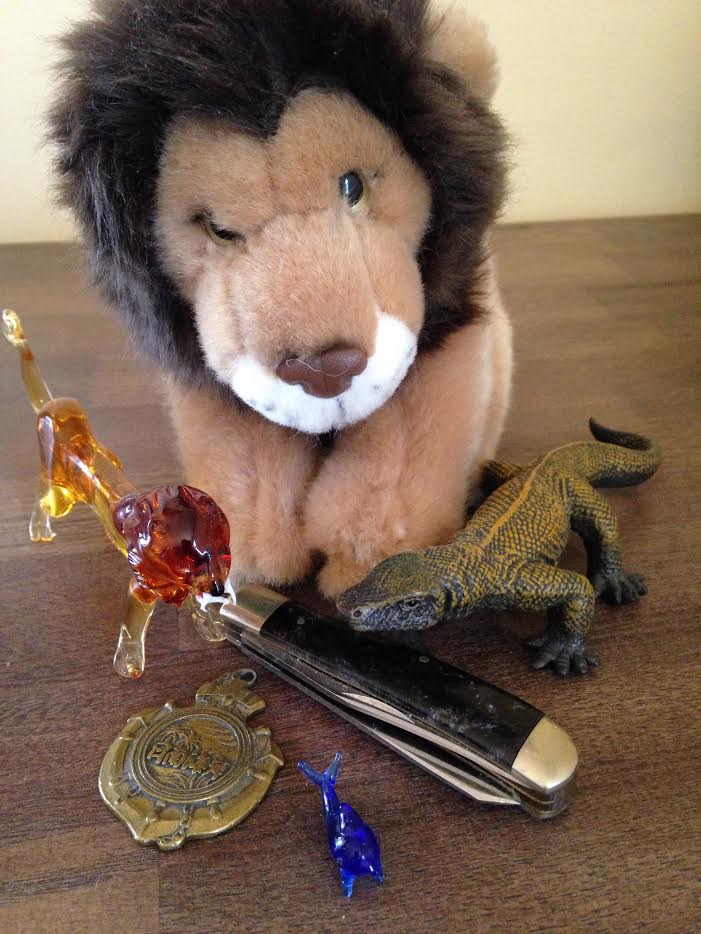 Is there a favorite drink or food that you have while you work?
Nope, I don't really combine eating and drinking with work.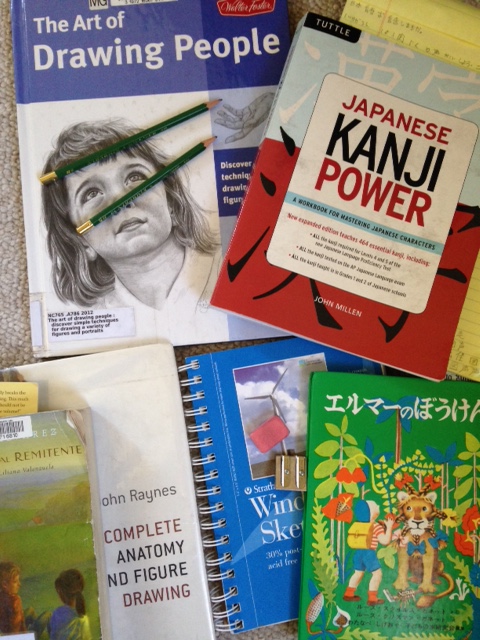 What book's currently on your nightstand/desk?
Complete Anatomy and Figure Drawing by John Raynes, The Art of Drawing People, A Collector's Series, Steampunk!, edited by Kelly Link and Gavin J. Grant, Devolver a Remitente by Julia Alvarez, My Father's Dragon (Japanese edition) by Ruth Stiles Gannett, and Boxers by Gene Luen Yang.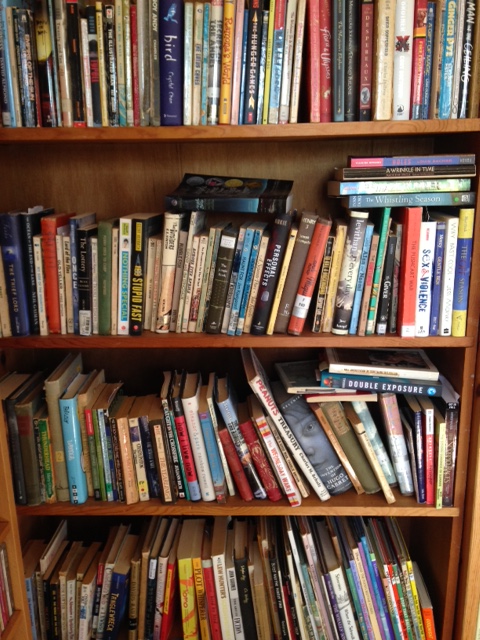 How do you organize your books/bookshelf? Is there a formula you use?
It starts off very organized – segmented into kid fiction, adult fiction, picture books, books on craft, and everything else – and alphabetized within each section. Then it descends into messiness, because I often refer to books when I teach or speak, or when I'm working on my own writing, and I just sort of jam then back in anywhere..
What advice do you have for people who want to make a personal space where they can be creative?
Whatever your space is, go outdoors. The trees and water and wind shift energy, and bring movement and wonder and light and vitality to the process.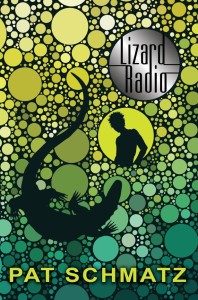 What's coming up for you next and where can we find out more?
My teen novel Lizard Radio is coming out in September from Candlewick. It started at a small lake house in western Michigan, grew through the central Wisconsin winter woods (on skis) and polished off at Seabright Beach in Santa Cruz, California. I'm not sure I could have written it without those spaces.
http://www.patschmatz.com/
Thanks so much for sharing your writing space with us, Pat! I'm very excited to read Lizard Radio this fall. The story sounds intriguing and the cover is gorgeous!