I'm happy to feature children's author Deborah Underwood's writing studio on today's 
Tuesday Tours
.
Deborah, a New York Times Bestselling author, has created some beautifully written books, including one of my favorites 
The Quiet Book
.
Deborah had a busy Spring with the releases of two of her books–
Bad Bye, Good Bye
and
Here Comes the Easter Cat
 both coming out within a couple months of each other. But, in the midst of writing and promoting her books, she took the time to write and perform a few songs with the band Erin Murphy's Dog, which includes some of her mates at the 
Erin Murphy Literary Agency.
Their single 
Editorial Delay
had me laughing out loud. As did the picture below of Deborah and her cat Bella.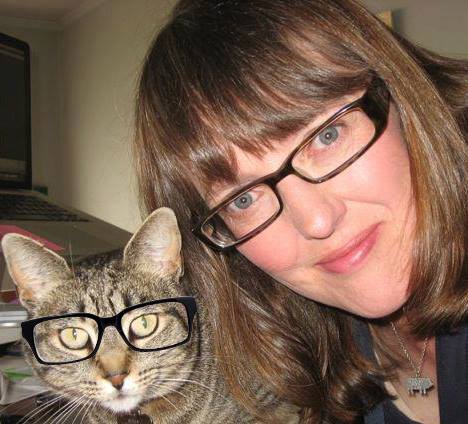 Tell us a little bit about yourself and your creative medium.
I write books for kids. I also sing, and I dabble in various artistic mediums. In the past, I've made jewelry, done paper marbling, thrown some lopsided pots, and taken classes in watercolor and drawing. Right now I'm taking a life drawing class, which is by turns fun and frustrating.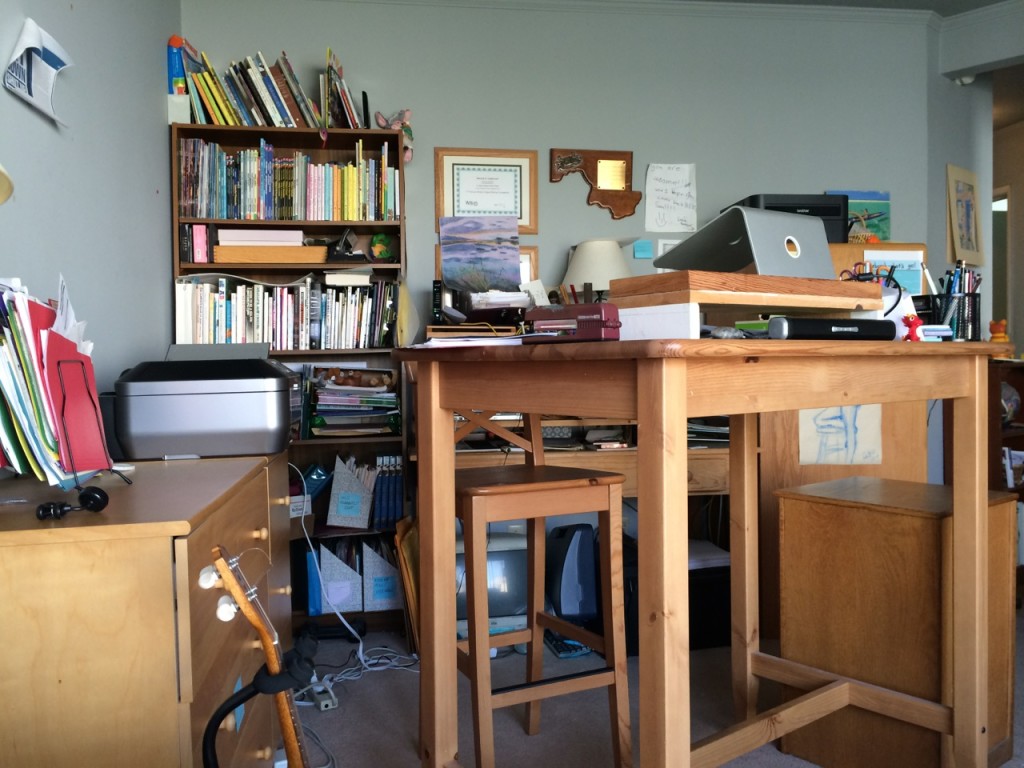 How long have you had your space and how does it affect your writing process?
I work in my apartment in San Francisco. When I got this place years ago, I had no idea that eventually it would become a home office, so my living room is a mishmash of normal living room stuff and all my writing things and art supplies. The writing stuff–papers, files, notes–tends to take over. I could use a visit from the Organization Fairy! I pull out a card table when I need extra workspace.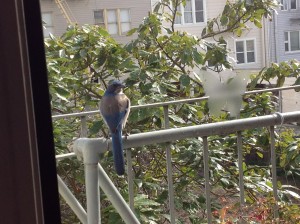 I'm lucky in that I have big windows that get a lot of light, and I love looking out the window as I think. My scrub jay pal Fred comes by regularly for peanuts, and hummingbirds stop by, too.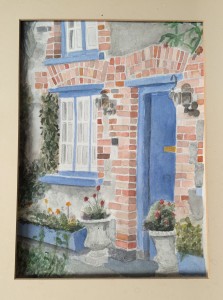 Even though I'm not as accomplished as my artist friends, I like having my own work around so I'm surrounded by manifestations of my own creativity; they serve as useful reminders during those creative dry spells! So I have my own watercolors and sketches on the walls, and some of the pottery I made sits on my table.
Are there any kind of rituals you do before you start writing?
Sometimes I am disciplined about meditating 20 minutes in the morning; sometimes I'm not. I do find that when I meditate daily, I see benefits. Likewise, I am forever giving up coffee and then falling off the wagon, but I always have either coffee or English breakfast tea before I start working.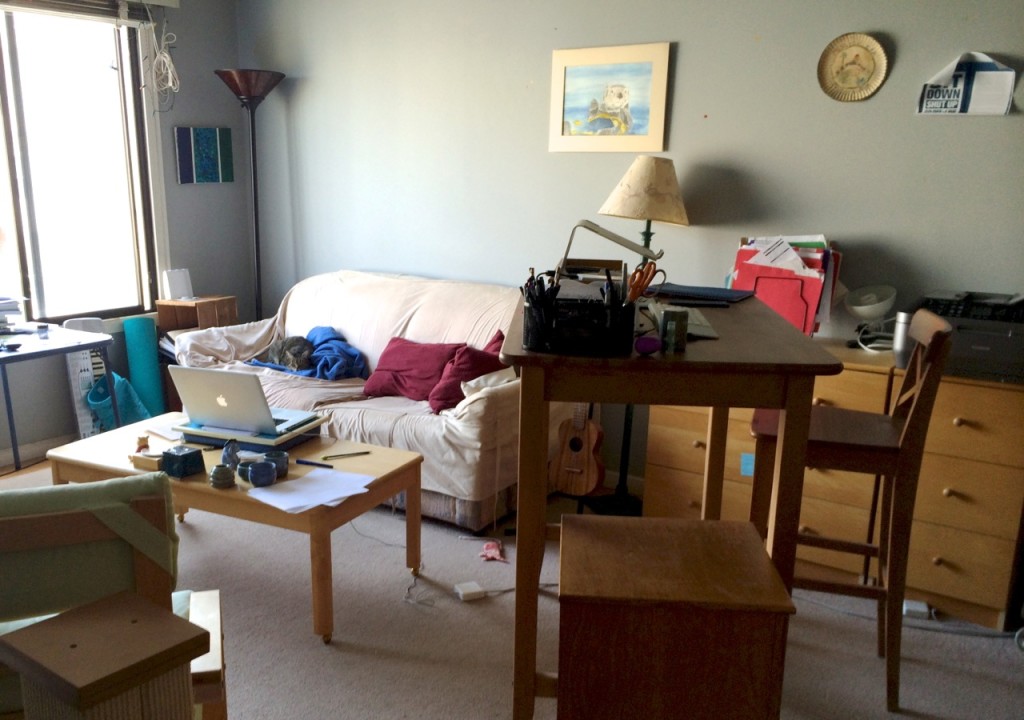 Walk us through your writing process.
I usually start writing shorter works like picture books in longhand. I like the feel of the pen against the paper, and I am freakishly picky about the specific pen I need for a particular manuscript at a particular stage. Sometimes ideas materialize almost fully-formed, but sometimes I have to really fight for them. After I have the basic plot or concept, I'll type in a draft, and from then on, it's just print, edit, print again, edit again, ad nauseum. (Sorry, trees!)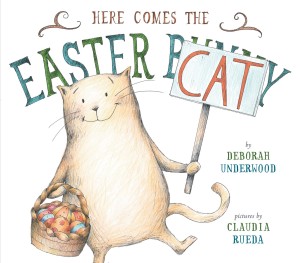 The exception has been for the Cat book series, which started with me drawing rough illustrations in pencil and writing text to go with them. The stories are very dependent on visuals since Cat communicates by holding up signs, so sketching was the easiest way to get them onto paper.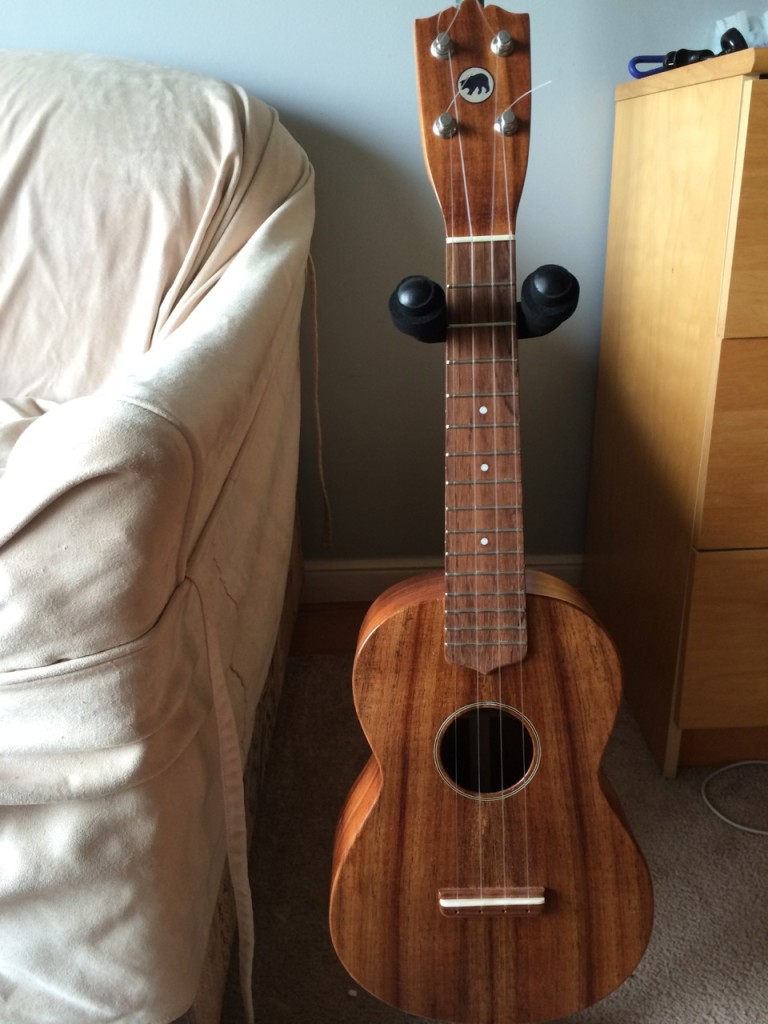 We've seen recently that in addition to your writing, you're also musical. Do you listen to music while you work? What kinds?
I sometimes listen to music (classical, Celtic, new-age, indie) or my public radio station when I do busy work. But music–especially music with words–distracts me when I'm writing. Sometimes I can edit to instrumental pieces.
Lots of things! A picture of my family. Gifts from friends–I especially love having art by my friends around. I have a small stone that I found on the island of Iona in Scotland when I was there for a personal retreat; it sits on my desk (except when my cat Bella knocks it off) and grounds me somehow. And I always try to have fresh flowers around. Bella inspires me, too. I got the idea for the Cat books because she was sprawled in front of me as I worked.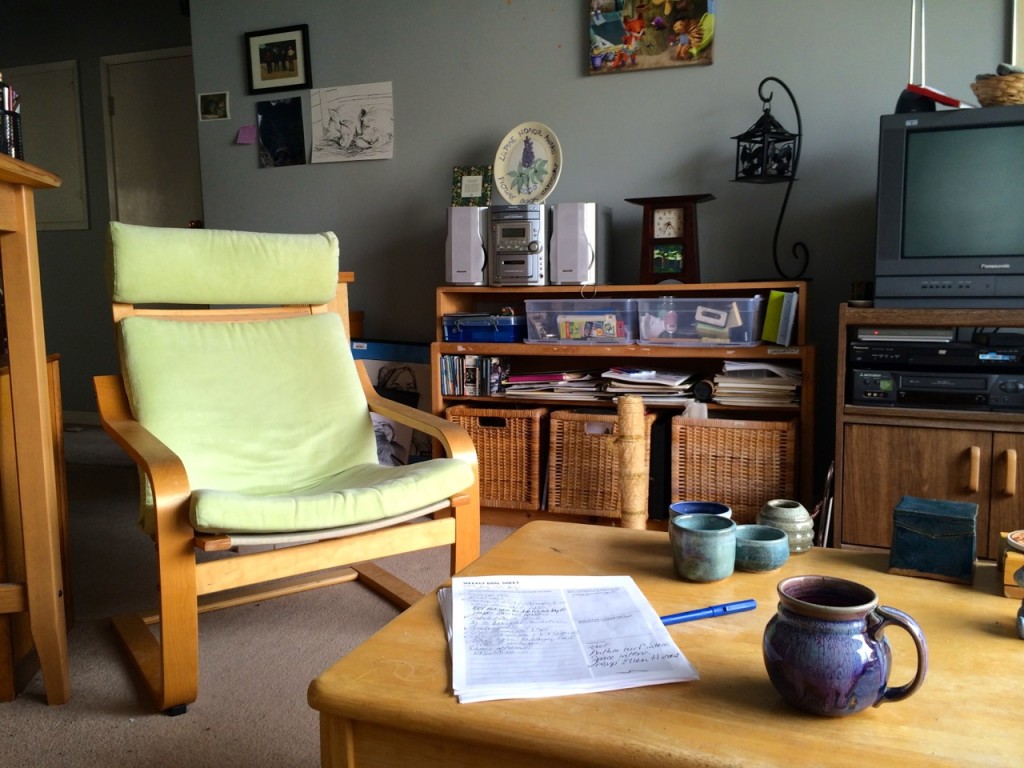 Is there a book or writer that has been a source of admiration or inspiration for you? What are you reading now?
I have so many writer and illustrator friends now, and I find them all inspiring! One of the best parts of this job is being surrounded by so many talented colleagues. In terms of writing inspiration, I really liked Anne Lamott's Bird by Bird and Steven Pressfield's The War of Art. Right now I'm reading and enjoying Cammie McGovern's Say What You Will. I recently finished and loved Conrad Wesselhoeft's Dirt Bikes, Drones, and Other Ways To Fly.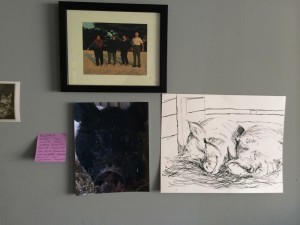 What colors inspire your creativity? Are those colors incorporated in your space?
My favorite colors are blues and greens, and unfortunately they are not well-represented in my apartment. My walls were gray when I moved in, and although I keep threatening to paint them, I haven't yet. Someday!
What advice do you have for people who want to make a personal space where they can be creative?
Be mindful of what works for you and what makes you happy. Let your gut, not your head, guide you. It doesn't matter if the most logical place for your writing studio is that free space in the basement; if you thrive on natural light, you probably won't do your best work down there.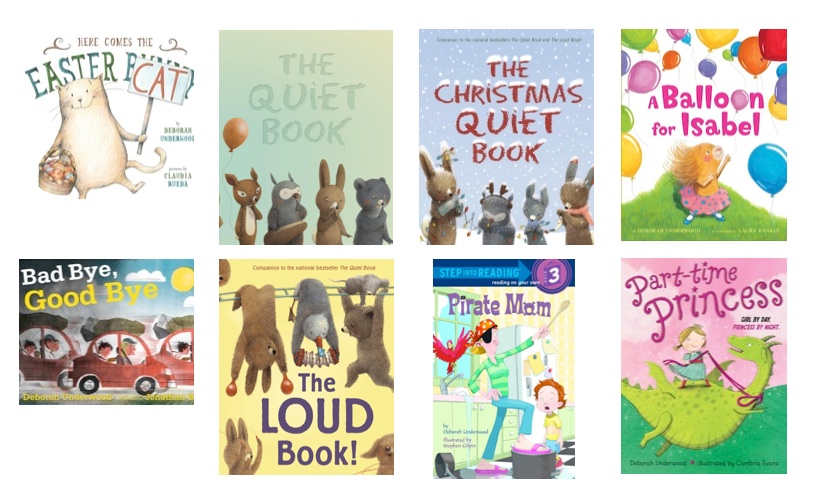 What's coming up for you?
Here Comes Santa Cat
 (illustrated by Claudia Rueda) will be out in October 2014, and 
Here Comes the Tooth Fairy Cat
 the following year. And 
Interstellar Cinderella 
(illustrated by Meg Hunt) comes out in 2015, too. Please visit me at 
DeborahUnderwoodBooks.com
!
Thank you for sharing your writing space, Deborah. I'm looking forward to reading more of your lovely books, and hopefully hearing some new music from Erin Murphy's Dog!